Early in her consulting career, Dorie Clark tried to get booked as a speaker at a local chamber of commerce. Her effort was unsuccessful. The chamber's reply: Why should we book you?
Clark realized that she needed to differentiate herself from the crowd—by standing out as a thought leader. So she spent the past decade sharpening her ideas and broadening her reach. Now a sought-after speaker and consultant who counts Yale University, the World Bank and Google among her audiences, she also teaches at business schools around the world. Stand Out is Clark's way of sharing her experiences along with the advice of top experts to help readers identify, develop and expand their big ideas; build a following around them; and then figure out how to turn the ideas into a sustainable moneymaking pursuit.
Clark pleads for readers to ask themselves about their goals and to look at their talents in different ways. For example: Do you have an unusual skill set that hasn't been fully utilized in the past? How can you test your idea in a low-risk way? What social channels should you prioritize?
Throughout, Clark guides readers by pointing out potential pitfalls, and she explains how to meet people who can help or mentor you. She makes the point that life isn't all about finding your niche. It's also important to open yourself to serendipity and surprises. Clark is a convincing instructor of how to be seen and heard above the crowd.
by Dorie Clark
April; Portfolio/Penguin; $27
Check out 5 expert power moves that will help position you in your industry.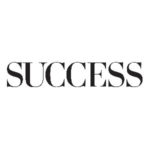 SUCCESS is your guide for personal and professional development through inspiration, motivation and training.