QuickHit: Keep the Horse in Front of the Cart
My uncle called one morning when our first batch of beer was about to be ready to sell. He asked what I was planning to do that day, and I said I was planning to buy a computer to track sales. He pointed out that I didn't have any sales. He suggested I spend my time making sales calls, so I'd have sales to track. He told me he'd seen many businesses go broke, and they all had plenty of computers but not enough sales. In an instant, I got it: We didn't need a computer or an office. I went almost a year without either, making calls from my car phone and phone booths and having my business meetings in bars.
When you start a business, you have to do everything yourself, so focus on the few activities that really matter. Yes, our bookkeeping was a mess in our first year, but if we failed, the Internal Revenue Service wouldn't care. If we succeeded, we'd hire an accountant to straighten things out. So we focused on the essentials—making great beer and working hard to sell it—and pretty much ignored everything else. It worked. So my advice for startups is: Keep it simple and stay focused.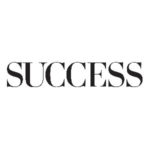 SUCCESS is your guide for personal and professional development through inspiration, motivation and training.