Pandora's Tim Westergren: My Best Advice for Entrepreneurs
Pandora, the Internet radio station which features hundreds of thousands of songs at your fingertips, is facing tough times with what co-founder Tim Westergren considers exorbitant music license fees. Founded in 2000, the Oakland, Calif., company pays 55 percent of its revenue stream out in licensing fees. Commercials that play on its site urge customers to put Pandora on a level playing field with other music industry businesses by speaking out against what they call "Internet radio discrimination."
"We want the same standard being extended to web radio that currently is being applied to our competition," Westergren told the SF Musictech Summit in San Francisco this month.
Westergren is a musician himself. As an entrepreneur, he, too, has been through many of the up and downs that small-business owners face. SUCCESS sat down with Westergren to discuss startup strategies and his take on things.
Q: What's one of the essential characteristics of a small-business owner?
A: To me, entrepreneurship is at its core about creativity. It grows out of the ability to think of a brand-new idea or to look at a problem from a different angle.
Q: Aside from lack of leadership, what are some other reasons people fail at business?
A: I think the primary causes of failure are lack of tenacity, inability to adapt to change and a fear of failure itself.
Q: What are the key lessons you learned about financing a startup?
A: Always try to bootstrap in the beginning. Create a prototype; build a starter audience then go out and pitch. And target your efforts to investors who would have some reason for being interested in your space. It's very hard to convince someone who knows nothing of your industry to make a bet.
Q: What is one of the most memorable mistakes you've made?
A: Perhaps the most important one was underestimating the time required to develop an idea and a company, which leads to an over-focus on a goal rather than a greater emphasis on process and sustainability. It definitely increases the risk of burnout. It's not a sprint.
Q: What is the toughest business lesson for most people to learn?
A: Business is deeply unsentimental. Always make sure you keep a clear understanding of leverage and agendas in navigating business. Those are the prime movers.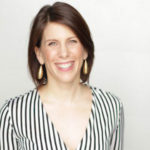 Emma Johnson is a business journalist, gender-equality activist, and founder of the world's largest community of single moms, WealthySingleMommy.com. Emma and her best-selling book, The Kickass Single Mom, and her organization, Moms for Shared Parenting, have been featured in hundreds of national and international media outlets.