Our Favorite Personal Development Books, June 2017
SUCCESS magazine's monthly Reading List features the best books in business, personal development and well-being. Here are the top titles from The Movement Issue.
How the Best Leaders Energize People Every Day
Just as any child can grow up to be president, says executive coach Kristi Hedges, any employee, manager, or CEO can become a real inspiration to others. The behaviors that make for the kind of active listener and motivational conversationalist people want to follow are not a matter of born talent. They're the result of skills that can be learned.
Hedges argues that inspirational leadership comes from a few consistent routine behaviors: investing in each conversation with full attention; speaking authentically; displaying the emotion and energy appropriate to each situation; and helping others find meaning in their place within the big picture. Hedges refutes common myths about executive leadership. She says what really moves people to action is genuine communication. With this message, Hedges delivers an exceptional leadership book.
Life Lessons
In 2016 Kevin Hart became the world's highest-earning comedian, bringing Jerry Seinfeld's decade-long run to an end. The pint-size stand-up artist and comic actor took home $87.5 million to Seinfeld's distant second-place tally, $43.5 million. Hart did it by being—literally—the hardest-working man in show business, logging more than 100 solo shows (grossing $1 million or more each), two movies (Central Intelligence and The Secret Life of Pets), and commercials for Hyundai, Foot Locker and H&M.
Hart wasn't always rolling in greenbacks. He grew up in North Philadelphia, the son of a single mom who beat him and a drug-addicted father. His early forays into stand-up, while working as a shoe salesman, did not go well. But he never gave up, slowly developing a winning comic persona. Hart nicely mixes humor and pathos in telling the story of his setbacks and triumphs, and the lessons learned at each step along the way.
Five Steps to Fight Your Biggest Fears, Find Your Passion, and Unlock Your Extraordinary Life
Alcoholics have Alcoholics Anonymous. Neurotics have therapy. But what if you're just an average Joe stuck in a rut? Life coach Adam Kirk Smith has devised a plan for you. In a motivational style, he guides readers through a five-step "Bravery Process" (complacency, inspiration, fear, passion, bravery). The Bravest You doesn't solve problems so much as equip readers with a box of tools to do the job themselves.
Smith shows how to identify goals and passions in what was once murk and discouragement while also identifying sources of fear—some or all of which might impede progress. Among these are fears of rejection, being judged, inadequacy, loneliness or losing control. Once Smith's Bravery Process has been diligently mastered, however, such fears need never hinder again, so long as the program is diligently applied and reapplied. Instead of cringing before challenges, those using Smith's principles should be able to face any situation not only with confidence but with aplomb.
Love, Loss, and the Heartbreaking Path of Grief
Grief is a constant part of the human condition. For that reason, there is no end of works on the subject, such as Elizabeth Bishop's poem "One Art" or George Saunders' new novel, Lincoln in the Bardo. Joanne Cacciatore, a Zen priest, supplements the consolations of literature with more practical analysis. Grief, she says, is the flip side of love. Fifty-two brief chapters lead the reader through the process, showing how grief can be a tool of transformation and healing.
How Extraordinary Compassion Can Transform Our World
If anyone is an authority on compassion, it would be Lizzie Velasquez. Born with a rare genetic disorder, she discovered at 17 that her image had been featured in a viral video titled "The Ugliest Woman in the World." Instead of reacting with anger or self-pity, she stood up for victims, established herself as a YouTube star, and became a renowned motivational speaker. Compassion for others begins with self-acceptance, Velasquez says. In this wise book, she shows us how it's done.
Elevate Your Game, Avoid Burnout, and Thrive With the New Science of Success
Success is a science? The latest research, as well as anecdotal evidence, suggests it is indeed. Brad Stulberg, a health journalist, and Steve Magness, a performance scientist and Olympics long-distance coach, look across sports and disciplines to find common attributes contributing to performance. They show the best way to alternate effort and rest, how to prime the mind and body, and the motivational power of a sense of purpose.
Related: 25 Books for Success 
This article originally appeared in the June 2017 issue of SUCCESS magazine.
As an Amazon Associate, SUCCESS earns from qualifying purchases.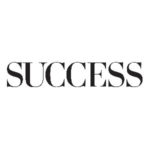 SUCCESS is your guide for personal and professional development through inspiration, motivation and training.