Award-winning actress Nicole Kidman is passionate about her career. Even more so, however, she is devoted to her family. It isn't easy to find work-life balance, but Kidman determined early on that her family would come first.
After dropping out of high school to pursue acting full time, Kidman won her first movie role in the 1983 Australian film BushChristmas. But, when her mother was diagnosed with breast cancer, the 17-year-old actress put her career on hold to care for her mother. Kidman's mother eventually beat cancer, and the actress reignited her career.
Kidman later faced a different type of struggle, managing the challenges and time demands of being a mother, successful actress and the wife of actor Tom Cruise. When her 10-year marriage to Cruise ended in divorce in 2001, Kidman was devastated. She told Ladies Home Journal in 2006, "I think a divorce, and the demise of what your family is, is a little death in itself."
Kidman knew divorce was an experience she didn't want to repeat. "The next love that I have will be protected in a fierce, fierce way," she told Barbara Walters. When Kidman married country music star Keith Urban in 2006, the couple resolved to not be apart for longer than two weeks at a time. By the time their daughter was born in 2008, they had reduced that gap to fewer than five days.
Kidman has openly commented about the difficulty of managing a time-consuming career and nurturing the relationships in her life, saying at times that she doesn't feel she is good at doing both. But because she is first and foremost a wife and a mother of three, she works diligently to create a balance of sorts.
"I've realized I have creative blood; I have it running through me. I have to somehow express myself. There are stories in me that I still want to tell," she said in an interview on The View. "But at the same time, if I was ever made to choose, I've now created this safe place where I feel so satiated. There's this peacefulness… that I've got these kids and this family. And I will fight tooth and nail to keep that."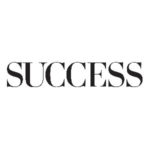 SUCCESS is your guide for personal and professional development through inspiration, motivation and training.