Lessons from a New-Product Wizard
The October, 1988 SUCCESS cover story featured a youthful Bill Gates, then 32 and already a software legend. The article inside provides a peek at the man behind Microsoft, who remained at the helm until this past June, when he resigned as CEO to focus on philanthropic works with his wife Melinda through their namesake foundation.
Have you thought about different ways to use a new technology as a creative tool?
We have electronic mail here—that is, we send messages to each other electronically over our computers. So, if you have a brainstorm all of a sudden, you can send your idea out immediately, and only to the people you think should be involved. It sparks interest.
You've fostered an atmosphere of great creativity at the same time that your growth has skyrocketed. How do you accomplish that?
For the past five years, we've had weekend escapes called Innovation Retreats. They're meant to remind ourselves that new-product ideas are the key to our success. We go to this big old house out in the islands of Puget Sound—nothing fancy. But during the whole weekend, there's also a lot of informal talking in between these meetings when important ideas are developed. We are there to exchange ideas.
Once you've found the right creative people, do you have special methods for encouraging and compensating them?
Generally, creative people like to work with each other. You have to make sure you're encouraging an atmosphere where the creative people feel comfortable, so you get positive momentum. A lot of people here have become very wealthy. We have to keep the place really fun. Otherwise, they have the freedom to go off and do other things. The way our ladder works, you can keep getting promoted to new levels just by being better at creating the product.
Do these people act as role models for others?
It's important to set examples. When something works out, you take the guys involved in that project and you make them heroes. You let everyone know that people should strive to be like them.
And the example I set is important. It helps that I'm a programmer. People know that there is a rational environment where technical excellence is what's listened to. The electronic mail thing also helps. It's easy for me to send out ideas, get comments. And I write fairly long memos. I encourage ideas.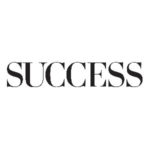 SUCCESS is your guide for personal and professional development through inspiration, motivation and training.