Jaye Smith and her co-authors of Reboot Your Life: Energize Your Career and Life by Taking a Break interviewed 200 people who took between two months and two years away from their careers. Time away was spent on everything from travel to education, recovering from the end of a relationship, caring for loved ones and reconnecting with family.
Related: 13 Ways to Take Care of Yourself Every Day
Not one person regretted his or her sabbatical.
"If you feel like you need a break, a new perspective on your life, take a step back, make a plan and remember: Anything is possible," says Smith, an executive coach and consultant on career change and retirement.
To get the most out of your time away from your regular routine, Smith lays out these guidelines:
1. Understand your motive.
Are you escaping responsibilities, or consciously adding adventure and meaning to your life? Identify the essence of your drive to take this break—and keep that value at the center of your planning.
2. Plan thoroughly.
One interviewee stepped away from her career with the main goal of visiting Tuscany to learn to cook. She got so swept up in renting a villa and inviting friends to visit that when she arrived, the cooking school was booked. "Have a vision for what you want your trip to look like, and make sure you achieve that," Smith says.
3. Get buy-in from people in your life.
If you have a spouse or significant other, make sure your plans are very clear to them. "Otherwise they will be very uncomfortable and sabotage your plans," Smith says.
4. Mind your money.
It may take several years to save enough to take the sabbatical of your dreams, sublet your home and arrange for your bills to be paid. Again, make a plan.
5. Have a vision for your career after your break.
You may be able to return to your position if you communicate your plan with your boss or business partners. If you hope to transition into a new career or job path, start networking for that goal now, and keep those contacts alive during your break.
6. Be careful not to plan too much.
"Some of my clients are so rigid I tell them to stop structuring the experience and go where their hearts lead them—you may need that unstructured time most," Smith says.
7. Remember: A yearlong hiatus is not the only way to recharge.
Build in shorter breaks, a month-long trip, mindful moments throughout your day, or weekends devoted to reaching meaningful goals.
Miriam Diwan
34; Los Angeles
Five years ago I left my career in finance to care for my mother in Los Angeles when she was diagnosed with cancer. I absolutely loved my career, and by the time I was 27, I was one of only a few female hedge fund portfolio managers. But during my time off, I realized working 100 hours per week left room for little else. My mom is now one year in remission, and last year I launched a startup, the relocation app NowMoveMe. It has been a struggle to reenter the workforce, and most of my peers from banking are partners and managing directors. It toughened me up for sure. For someone who is an overachiever, it was a good lesson that sometimes setbacks are out of your control. Upon moving to L.A., I also met my now-husband—so there have been many personal wins.
Paul Feeney
51; Wayne, New Jersey
When I was 32, single and childless, I quit my executive recruiter job, took $50,000 in savings and traveled to 26 countries for 20 months. I stayed in hostels and went on organized tours in Africa, Asia, Australia, New Zealand and Europe. I figured that it made more sense to enjoy this sort of lifetime experience when I was young and healthy, rather than waiting until I was in my 60s and retired. The tours I did tended to not be the touristy ones, and I was able to experience the local culture that you might not see. I was living so cheaply that I extended my original plan for a year. But eventually I got bored. There are only so many days you can lie on the beach in Thailand.
Jill Turner
25; Oakland, California
After graduating from college in 2012, I took a year and a half to travel and learn languages that I'd acquired as an undergrad—using money I'd saved while working in school. I lived in Chile for about a year to get the study-abroad experience without paying for tuition or an expensive program. I took intensive classes for five weeks and then became a waitress to learn even faster, make local friends and learn about Chilean food. Later I became an English-speaking tour guide, then went on to be an au pair in Germany for five months, and couch-surfed through Turkey for three weeks. Upon returning to the United States, I parlayed my travels into a PR and marketing career.
Related: I Quit My High-Paying Job, Lived Out of a Backpack for 6 Months, and Now I Couldn't Be Happier
This article appears in the May 2016 issue of SUCCESS magazine.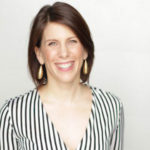 Emma Johnson is a business journalist, gender-equality activist, and founder of the world's largest community of single moms, WealthySingleMommy.com. Emma and her best-selling book, The Kickass Single Mom, and her organization, Moms for Shared Parenting, have been featured in hundreds of national and international media outlets.