How to Spend Your Lunch Break
NEVER EAT ALONE
Stop eating lunch by yourself at your cubicle. Follow these tips from Keith Ferrazzi's Never Eat Alone: And Other Secrets to Success, One Relationship at a Time.
• "Identify the people in your industries who always seem to be out in front, and use all the relationship skills you've acquired to connect with them. Take them to lunch…. Eventually all of this knowledge will build on itself, and you'll start making connections others aren't."
• "We are the people we interact with. Our paychecks, our moods, the health of our hearts, and the size of our bellies—all of these things are determined by whom we choose to interact with and how."
• "Sticking to the people we already know is a tempting behavior. But unlike some forms of dating, a networker isn't looking to achieve only a single successful union. Creating an enriching circle of trusted relationships requires one to be out there, in the mix, all the time."
MOVE ALONG
After lunch, take a quick walk before returning to your desk.
Here's what happens when you go for a walk outside:
You burn calories.
You improve your mood.
You get your heart pumping.
You create a healthy habit.
TOP OF MIND
I like to spend 10 to 15 minutes getting caught up with the news, reading The New York Times and The Washington Post on my iPhone or watching CNN if I'm rushed.
—Nitin Chhoda, CEO of Total Activation
---
I like to pull myself away from the computer and take a solid hour to decompress my thoughts, while also prioritizing the rest of my day. I like to get outside and take a drive, as it helps break up the day.
—Jonathan Long, founder of Sexy Smile Kit
---
My favorite way to spend my lunch break is eating something hand-held in one hand and reading a novel on my phone in the other.
—Grant Gordon, co-founder and CEO of Artemis Health
---
It's all about quality time. As an entrepreneur constantly on the move, I take my lunch break seriously. Whether lunch is 10 minutes in between meetings or an hour, I do my best to use the time to recover, reset and recharge. Intentional rest periods are very effective for my mind, body and business.
—Rachel Wenman, co-founder and vice president of Urban Seed
This article originally appeared in the September 2017 issue of SUCCESS magazine.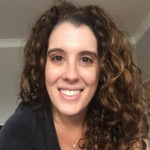 Jamie Friedlander is a freelance writer based in Chicago and the former features editor of SUCCESS magazine. Her work has been published in The Cut, VICE, Inc., The Chicago Tribune and Business Insider, among other publications. When she's not writing, she can usually be found drinking matcha tea into excess, traveling somewhere new with her husband or surfing Etsy late into the night.