How To: Nurture the Personal Growth of Your People
Only 13 percent of employees are engaged in their work, according to a Gallup poll, and that problem compromises productivity, innovation and profits. Edgar Papke, a leadership psychologist and author of The Elephant in the Boardroom
, says a powerful antidote is personal development for every person in the organization. "Everything we do is personal and emotionally driven. If you can help people feel competent, significant and appreciated, you are fulfilling their basic human desires, and they become happier and more productive."
S. Chris Edmonds, consultant with The Purposeful Culture Group and author of The Culture Engine
, agrees. "Too often, leaders see employees as 'plug and play'—hire, train and assume they will produce without making any or many demands," Edmonds says. "Great bosses treat us as valued partners."
Personal-development efforts for employees are inexpensive but can lead to huge payoffs. In one case study, Edmonds' client created and communicated its core values and then held senior leaders accountable for implementing the new cultural standard. Within six months, conflicts, absenteeism, rework and grievances declined 60 percent. Within a year, efficiency had improved by more than 40 percent.
Ways to make changes in your company culture include:
• Purposefully assessing how team members are treated in their daily interactions. "Tweak expectations and behaviors so that everyone is treated with dignity and respect. Ensure people's ideas are valued, people's skills are valued, and people's joy is valued," Edmonds says.
• Becoming a better communicator. "Great leaders are great listeners, and that's more than just making eye contact," Papke says. Ask questions that provoke information and make the other person feel heard and understood.
• Allowing job definitions and management chains to change organically. The fewer the layers of management at your company, the more fluid the roles—and the more people are honored for their contributions and less for their formal job titles.
• Creating time and space for learning. This may mean allotting a certain number of hours weekly to consume personal-development books and podcasts, or setting an annual time and financial budget for seminars and coursework.
• Focusing on the cultivation of personal development among your leaders. "It takes a mind shift or heart shift in senior leaders to redefine their jobs as managing a safe, inspiring, productive work environment," Edmonds says. "Once those leaders do that, amazing things happen. People solve problems they've observed for years. People apply discretionary energy to tasks, projects and relationships with peers and customers."
• Supporting them no matter what. Do so even if it means their growth will lead them to other organizations.
• Sharing the story of your personal growth. Encourage your team to join you in reading a leadership book. Invite the staff to support your favorite charity. Give a presentation about a life experience that informed your own values.
Rick Roussin
Who: Founder, Coast to Coast Computer Products in the Los Angeles area
Initiative: Support recovering addicts
Results: A culture of support increases employee loyalty.
Thirty years ago when I was getting sober, I heard my first self-help speaker give a presentation on sales techniques. It changed my life. I became engaged in the "automobile university," driving and listening to personal-development books and motivational speakers on tape. Zig Ziglar is my favorite. I wouldn't be where I am without those tapes.
Around that same time, I started Coast to Coast out of my garage. As I needed employees, I hired people from Alcoholics Anonymous meetings. If things were slow at the office, sometimes we'd close at noon and attend an AA meeting.
We've grown to 220 employees, and 12-step programs and personal development are at the core of our culture and success. About 25 percent of our employees come from referrals from AA meetings. I find them to be excellent performers and very loyal team members. If you give someone the opportunity to work when they're starting over after hitting rock bottom and have had a hard time finding a job, they never forget that. Plus, at that time of their lives, they're very teachable. Many of them become very successful; seven of my top 10 salespeople are in recovery.
In part these people succeed because our environment strongly supports recovering addicts. There is a real sisterhood and brotherhood of sobriety. Collectively, Coast to Coast employees have more than 400 years of sobriety.
There are formal parts of this in our company culture. We have weekly AA meetings that are voluntary, and we offer a lending library of personal-development books and audiotapes. It started as a collection of a few dozen items and has grown into a library of hundreds. I encourage every member of my team to spend at least 30 minutes daily on personal development. I believe this is critical to every person's physical, mental and spiritual well-being.
I don't measure return on this investment in money; it's part of my spiritual journey. But when people become better people, they become better employees. When they tell me that working here changed their lives, it makes it all worthwhile.
Matt Clark
Who: Co-founder, Amazing.com online business training courses in Austin, Texas
Initiative: Startup Fridays, eight-week tutorials for starting a business
Results: Amazing.com's team develops enhanced knowledge of customer and startup experiences.
Our company is based on the idea that starting and owning a business offers you freedom in your lifestyle and earning potential. We needed to stoke that inner entrepreneur in our employees to improve our staff's understanding of customers.
Although we offer stock options to every employee (giving them the opportunity to be owners of the company), the only way to truly understand the experience of owning a business—the challenges our customers face—is by doing it.
A few months ago we launched Startup Fridays. This is an eight-week course on starting your own company. Half of our 50-person team participated. Each Friday for those two months, participants spent the entire day on their side projects. They had full access to our online 20-course library (courses retail for up to thousands of dollars each), and the company staked each of them to $3,000 in angel funding. On those days we also made top executives available to them as advisers.
We viewed this as an inaugural course to see whether it was something we might repeat. The employees who participated really got a sense of the customer experience as well as firsthand understanding of the company and product goals. The employees developed an online pet-accessory store and a T-shirt company that supports transgender people (it raised $1,000 in its first three days).
A byproduct of Startup Fridays is that the staff provides immediate feedback on the courses they use, which lets us more quickly identify and fix pain points in the user experience.
But most of all, we now have team members who are empowered to build their own businesses and participate in the entrepreneurship economy, which is exactly what we advocate for our customers—because we really believe it.
Lisa Donoughe
Who: Founder, Watershed Communications, a food branding firm in Portland, Ore.
Initiative: Companywide field trips
Results: The staff is united and creative.
Six years ago I started Foodie Fridays. The entire office closes for one day every second month for a field trip to learn about some aspect of food production. All of us get our hands dirty in the process.
On the first field trip, a master pickler taught us to make pickled green beans. I saw how the employees lit up during the process and connected with one another in a beautiful way.
From there, Foodie Fridays became a formal program that we all look forward to. My 11 employees and I have sorted grapes in Oregon wine country, prepared focaccia with a world-famous baker at a local restaurant, explored the Asian markets of southeastern Portland, and made walnut liqueur.
Because we're a professional services company, we're positioned as experts and advisers. Putting my team in a beginner's mindset is powerful. In addition, studies show that people become recharged after a break from work. We're refreshed and creatively inspired after stepping away from our computers and interacting with the physical world.
These events also allow employees to step into new roles. For example, our intern, a young Italian who spoke limited English, led our team in a lesson on making fresh pasta. I hired her for a full-time job after I saw the risk she was willing to take to lead the team despite her language limitations. I also liked her creativity and commitment to the team.
This program is easy and affordable. Organizations welcome our visits, and we've never paid for an outing. It's a great thing to share with clients and the media. And when people hear about Foodie Fridays, they often say they plan to start similar programs in their companies.
Want to be successful? There are 5 difference-makers that can fast-track your personal growth and career.
This article appears in the January 2016 issue of SUCCESS magazine.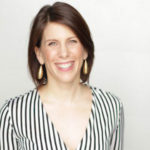 Emma Johnson is a business journalist, gender-equality activist, and founder of the world's largest community of single moms, WealthySingleMommy.com. Emma and her best-selling book, The Kickass Single Mom, and her organization, Moms for Shared Parenting, have been featured in hundreds of national and international media outlets.