How To: Form an Advisory Board
You can do a lot of things by yourself, including start a business. But how far can you really go if you're flying completely solo?
"If you don't grow, you die—and you need an advisory board to grow," says Dan Weinfurter, the founder of two Inc. 500 companies and author of Second Stage Entrepreneurship: Ten Proven Strategies for Driving Aggressive Growth, one chapter of which is devoted to boards.
Weinfurter, who sits on 10 advisory boards, believes that all small-business owners should surround themselves with more smart people. Advisers bring in expertise, fresh ideas, honest feedback and a sounding board in times of challenge. But relatively few organizations create such a team. Weinfurter consulted with a bank that lent to mid-sized businesses, and it reported that less than 2 percent of its clients had advisory boards.
Marissa Levin is the CEO and founder of two companies—the leadership coaching firm Successful Culture and the communications firm Information Experts. She is also the author of Built to SCALE: How Top Companies Create Breakthrough Growth through Exceptional Advisory Boards. Levin says it's never too late—or too early—to create a team of trusted consultants. "You should have a board the minute you start the business," she says. "There is so much you need to know and execute right out of the gate."
The following are some frequently asked questions about advisory boards:
Who should be on my advisory board?
Identify your company's "holes and goals," Levin says. What areas of expertise do you lack? Who can fill those gaps? A baker knows how to make pies. He benefits by surrounding himself with advisers in the fields of real estate, multilevel distribution, manufacturing and human resources.
Your board should be diverse, reflecting the demographics of your customers and partners. Don't get too comfortable by compiling a group of advisers who are at the same levels in their businesses. Surround yourself with those who are more successful than you. But the overall theme is this: "Advisers should be people who believe in the business and in the business owner," Levin says.
Who should not be an adviser?
Levin warns against the lure to name well-known executives to your board for the cachet of their name alone. Other no-no's: someone who is not a true personality fit, not fully onboard with your mission or can't commit to the meeting schedule. Stick with experts who are accessible and committed, Levin says.
Who else should not be invited? Friends, Weinfurter says. "They may not be sufficiently honest." If they're too blunt, your friendship could suffer.
Do you have to pay advisers?
At the beginning, no. If you have in-person meetings, you should pay for transportation, hotel and meals (or, if they are local, a nice dinner). But advisers—especially for very small businesses—reap non-financial perks from being on a board: the benefit of helping a growing business, networking, being part of a success story, getting new and inspiring ideas for their own projects, and staying relevant. Sometimes funded companies pay advisers, with rates in the range of one-quarter to one-half of a percent of equity.
How many advisers will you need?
An advisory board can be as small as one or two people, says Levin, a solopreneur who enlists five advisers on her board. Most experts suggest six to eight.
How do you ask people to be advisers?
Weinfurter suggests starting the old-fashioned way, by asking your circle of friends and colleagues, along with partners like your banker, accountant and lawyer. But before you approach someone, "Be sure to have your house in order," Levin says. Introduce yourself, your business and your goals, and state specifically why you are seeking the person's expertise. Ask for a meeting to see if there may be an alignment with your vision. Outline any time requirements and compensation. "Just like every single decision you make in your business, make sure you have put plenty of thought into it," she says.
DC Mickle-Bee
President and CEO
Company: PMIPEO.com, a staffing, HR, payroll and employee training firm based in Fort Walton Beach, Fla.
Board Makeup: Informal team of 10 people—mostly local business owners—with whom Mickle-Bee regularly confers and seeks expert guidance
Results: PMIPEO has grown from $58 million in sales to $168 million in three years.
No business owner can afford to go without an advisory board. I am a human resources expert, but that is not everything I do in my business; I need people who are smarter than I am in other areas. As the owner of a small business, I don't have a peer group I can turn to within my organization.
I filled in my knowledge holes by reaching out to other local business owners whom I admired for being really good at what they do. For the past 10 years, one of my closest advisers has been the owner of a local restaurant and nightclub; he is amazing at marketing and public relations. Another is a media executive. I worked closely with the two of them a few years ago to launch a radio campaign that was very successful: During the height of the economic collapse, our segment was called, "Putting America Back to Work," and we invited area employers to call in if they'd hired five or more people. It was a huge success and something I never could have done on my own.
Another person on my advisory board is a local burial vaults manufacturer who has experienced unbelievable success in diversifying his business—he branched into owning a cemetery, federal contracting and sandblasting. When I started planning a staffing and training agency, I turned to him.
I speak to six of my advisers weekly, and four I communicate with twice per year. One is a semi-famous entrepreneur whose name I will keep private, but whom I call every six months or so just to check in, get his advice and stay in touch. Twice per year my [board] and I jump on a plane and go to another location for 48 hours—somewhere different each year—and use those two days to strategize for business development, marketing and advertising, operations and policy.
The first year after buying my business, I turned to my advisers a lot. As a business owner you have the world on your shoulders. It is easy to get egotistical fast. You need to know what you don't know and surround yourself with people who can make you smarter and better.
Scott Zide
President and Co-founder
Company: Mosquito Squad, a Richmond, Va.-based pest control franchise
Board Makeup: Seven franchisees who offer direction and ideas from the trenches
Results: The company has experienced rapid growth and new product expansion.
Mosquito Squad was launched in 2005 as part of our parent company, Outdoor Living, which includes deck and outdoor lighting brands. We were new to the pest control industry and we've grown very quickly—adding 25 to 30 new locations every year. The products we offer and the online retail space change so quickly. We needed help testing products, making decisions and growing the brand. Our goal from the beginning was one of aggressive growth, and that required very strong franchise relations.
A few years after franchising, we formed an advisory board now composed of staff from seven of our franchises. These are our people, and we need to know how to best serve and support them. Plus they are the ones who are actually performing the services each and every day. We sought out a diverse group from different locations with a variety of experience in the business and various career backgrounds. We have bimonthly two-hour conference calls, and once or twice per year we all meet in one location for an in-person gathering.
This advisory board tests new initiatives and gives feedback before we debut them across the brand. For example, we're currently developing a new call center with their input. And when we launch a new marketing campaign, we have them do a test run first. This team is not paid. The benefit for them is they get to help set the priorities for the whole business and help create a strategic direction.
Some of the greatest new concepts come from our advisory board. For example, it was the board's idea to branch out to offer services for ticks and other pests, and the advisers helped develop the marketing to roll that out.
Every business owner needs a core group of advisers to help with strategic objectives. But part of the equation is that entrepreneurs have to be willing to listen and take advice. Surround yourself with people who are smarter than you. Our growth could not have been as rapid or smooth without the help of our advisory board.
Heddi Cundle
Founder
Company: myTab.co, which allows users to book exclusive travel and solicit contributions from friends and family
Board Makeup: Four veterans from various industries with whom Cundle communicates frequently and informally
Results: The San Francisco startup is growing steadily.
Before launching three years ago, I collected an informal advisory board. I was a first-time entrepreneur and wasn't clued in to how an advisory board should act, how often we should communicate or what its role should be. I made my own rules, which has worked.
I found each member through connections, sought out people I admired, or through serendipitous meetings—one conversation started when I dialed the wrong phone number! I have no fear of starting conversations with someone I want to work with, and I never put people on pedestals. And everyone is looking around for the next potential big thing. I am so passionate and confident in my idea that it makes others want to be onboard.
My advisory team fills in areas where I'm lacking. My technical adviser helped me build a team of great engineers; the travel adviser comes from Expedia and was able to make introductions regarding software licensing, which saved us months of work and thousands of dollars. When we ran into some intellectual property legal issues, my media adviser suggested I write a guest post on his tech blog to establish public record, which our lawyer said was an incredibly powerful move toward winning our case. My business adviser is constantly giving advice and making B2B introductions.
There is no set board schedule—these are people I can have an ongoing banter with for several days if the need arises but then don't speak to for a couple of months. Other times we have sporadic group discussions.
This business wouldn't be where it is without my advisory team. We've had many people come forward wanting to be an adviser, but I don't consider anyone else unless the person is absolutely exceptional, sought after and at the top of his or her industry. When you can show the world that established, successful people believe in you and your business, it carries a lot of weight with investors, the media, partners and customers. And there's a psychological reassurance that really great people believe in you and have your back.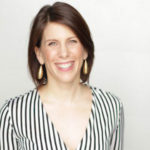 Emma Johnson is a business journalist, gender-equality activist, and founder of the world's largest community of single moms, WealthySingleMommy.com. Emma and her best-selling book, The Kickass Single Mom, and her organization, Moms for Shared Parenting, have been featured in hundreds of national and international media outlets.