The idea of the personal brand in marketing is nothing new. Donald Trump. Orville Redenbacher. Oprah Winfrey. These are all names that immediately evoke a product, a sentiment, an experience.
The strategy of applying one's personal attributes to a business isn't just for real estate, popcorn and media moguls. In fact, experts say every business should be bolstered by its owner's personal brand.
"All research suggests faces were the first logos, and people were the first brands," says Chris Malone, co-author of The Human Brand: How We Relate to People, Products, and Companies
. "This notion that small business should be built on personal brands is an old idea, but still perfectly on-target." Businesses historically have been built on customer service and the unique qualities the proprietor brought to the operation, points out Malone, who is now a consultant after 20 years of marketing for brands such as Coca-Cola, the NBA and Procter & Gamble. "The more you are out in front and interacting with the customer, the more you are judged in human terms—that's when trust and loyalty are built."
When it comes to the how of personal branding, there are two ways to humanize a business, says Michael Fishman, a marketing consultant and founder of the Consumer Health Summit.
You can position the organization behind a person: Tony Robbins or Mario Batali are two examples. In these cases, the individual embodies the business and its mission, and his or her name and image are front and center of everything the business tackles.
The other model does not tie the organization's name to its proprietor—thus freeing it up for future ownership changes—yet the business is tightly connected to the persona of a leader. An example of this model is Zappos' Tony Hsieh.
Use these tools to bolster your personal brand:
Your image. "I'm surprised how many people don't have a personal photo on their website," Fishman says. A headshot "immediately warms up any situation and puts down the roots of a trusting relationship," he says.
A blog. Yes, you may have paid a copywriter a lot of money to create a brochure, ads and web copy. But a blog post that captures your personality, humor or humility is far more likely to connect with the customer, get shared and be remembered.
Social media. Twitter, Facebook and Pinterest are all great avenues to reach potential clients and let your personality shine. By sharing articles you feel are important, or recommendations for products you truly believe in, you curate the world through your lens and build authority in your community and industry. Encourage customers to voice their concerns via social media and respond to them publicly, showcasing the type of personal service customers can expect. The way you interact with customers and your staff is the essence of personal brands.
Videos and podcasts. It's easy and inexpensive to create short video blog posts and podcasts, speaking your opinions or advice into a camera, or interviewing other experts or customers. In the past few years, video has proved to be the fastest-growing segment of Internet media.
Authorship. Writing books—whether through a traditional publishing house or by self-publishing—is a great way to establish credibility for your subject. And if you have a knack for prose or have hired a ghostwriter who does, a book can be a source of rich anecdotes that make customers fall in love with you.
Day-to-day operations. Personal branding is highly focused on what you share with the outside world. But how you conduct yourself and your business on a daily basis is even more critical, Malone says. The way you dress, the way you speak to customers and employees, and the attention you pay to the quality of your work are the most powerful ways you communicate what is unique and special about your organization and yourself.
In expressing your personal brand, keep in mind this advice:
Be real. "The most effective marketing is not slick and polished, but has an authentic, friendly quality," Fishman says.
Be vulnerable. Find ways to tell stories of your failures—both in business and in your personal life. Admit that you're sometimes overwhelmed by family life or stumped by a business challenge. "When people are willing to display their quirks and failures, trust is formed," Fishman says.
Be transparent. "Showcasing true stories is more powerful than impressive credentials," Fishman says. Client testimonials, case studies and statistics about how many people you helped (and by how much) all have the power to influence. "A first-person story is far more compelling than academic degrees or awards," Fishman says.
Janell Brown
Owner
Company: One Sweet Slice, a cupcake shop in Sandy and South Jordan, Utah
Tactics: She blogs, makes local media appearances and went on (and won) a nationally televised cooking competition.
Results: 100 percent growth each of the past three years
I started the business at home as a hobby in 2006. I was doing everything and interacting with each and every customer. But as the business grew and we opened a retail location in 2011, it became harder to connect with our clientele.
I found that interacting with the media was a great way to promote not only the company, but also me, the person behind the brand. I started doing local TV spots (I'm now the baking expert on the Salt Lake City CBS affiliate), I posted photos of my family around the stores, and I started blogging on our website. There I share snippets of my personal life. Aside from all the fun posts about our success, it's important to show what goes on behind the scenes: a kid's birthday, a fundraiser for a neighbor with cancer or the stresses of remodeling the bakery. So many people tell me, "Oh, it's always been a dream to have my own bakery!" But they don't realize how much work goes into raising four kids and growing a business. Putting a personal story out there—including the not-so-glamorous parts—helps people connect with you, see you as human, and then feel emotionally invested in the business.
Management and customer service are also a big part of your personal brand. There was a point when I realized some of my employees were not running the store the way I would have. They were not communicating our message that we sell not only cupcakes but a whole experience and the emotions connected to it. By having more of a presence in and outside the store, my message was much more clearly communicated to the employees and customers alike.
All this branding culminated in 2012, when my team and I got a spot on the Food Network show Cupcake Wars
—which we won! With that came multiple TV, radio, magazine and newspaper interviews, which brought attention to our business, and we opened a second location shortly afterward. Since winning Cupcake Wars, our sales grew by 400 percent!
Traci Bild
Founder
Company: Bild & Co., senior housing consultants
Tactics: She renamed the business after herself, displays her image everywhere and blogs personally.
Results: Giant revenue and price growth
When I started my business as a professional speaker and trainer in the health care space, I didn't focus on myself at all. The name of the company was Dynamic Performance, and there wasn't even a picture of me on the homepage.
Five years after starting the company, I took a course on celebrity branding for business. I hired a celebrity photographer for my headshot, wrote a really snazzy bio and renamed the operation after myself. I put my image on everything I did: every page of my website, brochures, my business card. I also started blogging—I'd write about touching family stories or funny things that happened to me.
I immediately saw a change. When I spoke at events, all kinds of people would come up to me and say: "Oh my God, you're everywhere!" The fact was I wasn't everywhere or even traveling all the time. But my new branding created the perception that I was very active—in reality, I was just more visible. I was also more authentic. I started letting my hair down and showing who I really was. When I do a video blog of myself all sweaty after a run, it will get 800 Facebook likes. But when I show myself in my home when everything is nice and perfect, it gets 200 likes. People want to see that you are human, too. They want to see the ugly.
This vulnerability translated into a lot of money. In 2007 we did $500,000 in sales and $3.7 million in 2013. My speaking fee went from $5,000 to $9,000. I now have four other speakers in the company who are priced at $7,000, but customers still seem to think, "Wow, I can have Traci." Even now that I hire other consultants to work under me, I still jump on the initial client call because that makes customers feel important—they got to speak with the face of the company.
Shama Kabani
Founder
Company: The Marketing Zen Group
Tactics: Instead of hiding her youth, she now promotes it.
Results: 400 percent annual growth since launching in 2009
When I started my marketing business in 2009, it was just me, a 23-year-old solopreneur. There was no way to promote myself other than by sharing my personal experience. Yet I tried very hard to keep secret my young age—even though that was actually one of my assets. If you asked my age, I would say, "In my 20s," and I would never disclose the year I graduated college.
Then one client asked me point-blank how old I was. OK, game over, I thought. But his response was, "Oh, that's what I thought. We went with you because of your age—we wanted someone who is a digital marketing native because we thought they would have a lot of fresh ideas." I learned very early on that you can't fool people and should never try. Even things you think of as a weakness may be considered a strength by clients.
After that client interaction I vowed to start promoting my age, even though it was terrifying. Claiming what was true and what made me unique turned into a boon. Clients and the media embraced my youth—it made a good story that during a time when so many young college grads were having trouble finding jobs, I had launched a successful business.
Today I promote my relative youth all over the place—mentioning that I am young on my website and noting things like my "Top 25 Under 25 Entrepreneurs" notoriety. I speak publicly all over the world. I also embrace my passion for digital media and manage all of my own social media accounts. On Twitter and Facebook I sometimes insert my personal life, but with a professional insight. For example, I will mention I am eating at a new restaurant, but then explain why their marketing concept works. I am always positioning myself as the expert.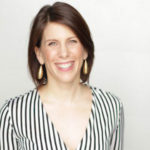 Emma Johnson is a business journalist, gender-equality activist, and founder of the world's largest community of single moms, WealthySingleMommy.com. Emma and her best-selling book, The Kickass Single Mom, and her organization, Moms for Shared Parenting, have been featured in hundreds of national and international media outlets.