How To: Branch Out to New Markets
When business plateaus or slides, the answer may not be to boost advertising or further incentivize your sales team. Instead, maybe it's time to consider new opportunities.
"To be relevant long-term, you have to grow and evolve," says Janet Rives, president of In Plan Sight, a new-market-entry and product-development strategy firm based in Franklin, Tenn. "The answer is to find new markets to enter."
Successful brands continually reposition themselves to grow into new markets. Consider the following typical ways to expand, and examples.
New price points: Most luxury automakers offer an entry-level model to broaden their market to young and less affluent customers—the same customers who aspire to the higher-end versions of these brands. Likewise, budget carmaker Hyundai offers a high-end sedan, the Equus, priced at $61,000.
New places: Think about all the couture brands offering versions of their clothes and accessories in big-box retailers. Zac Posen and Isaac Mizrahi had their lines for Target. And on the flip side, low-end sneaker brand Keds has partnered with high-end designer Kate Spade.
New brand positions: Minwax—traditionally used by male woodworkers—enjoyed significant growth once it rebranded to appeal to women interested in decorating.
New supply channels: DeBeers built an entirely new business by launching retail jewelry stores after more than a century of being the world's leading wholesale diamond source.
To find your next market move, take these valuable steps:
• Define your win model. "This is what you do when you're winning every single time," Rives says. Your goal is to take your win model and replicate it in complementary markets. For example, Zappos' win model is Internet retail sales with exceptional customer service. The company started with shoes but has applied its win model to a wide variety of consumer products.
• Listen to your customers. Business growth consultant Jonathan B. Smith urges small-business owners to learn what makes customers tick. Ask all sorts of questions—"What do you want or need that you cannot find anywhere? What do you wish a competitor did differently?" Pay close attention to them and don't focus only on selling yourself—take every opportunity to research the needs of current and potential customers.
• Differentiate yourself. If you find your industry has become saturated or stagnant, identify what makes you special, what you can offer that no one else can, and how that can fit into your industry's future. "Do not stick to the script of what you think you are," Rives says.
• Partner up. Whether you need new distributors, a sales network or a branding boost, strategize how you will connect with other businesses or experts to make that happen. Remember: You are doing something new and unknown.
Ian Ippolito
Founder and CEO
Company: vWorker.com, which started as RentACoder.com and was rebranded to expand its network from just computer programmers to all freelance workers
Results: Revenue grew from $8 million to $11 million in three years before a multimillion-dollar sale to Freelancer.com.
In 1995 I launched a site called Planet Source Code, an advertising-supported destination for programmers to share code. When the dot-com crash hit in 2001, the market for online advertising crashed, too. Major technology brands that had paid 60 cents per 1,000 impressions suddenly started paying 1 cent. I needed a different business model.
When considering new markets, I recognized that I kept getting requests for help in finding programmers. I realized that it would be huge if I could help programmers get hired by strangers. One of the problems was going to be a huge trust issue—each party was worried about getting scammed.
In 2001 I launched RentACoder.com as a marketplace for people to find programmers. The site also served as a neutral third party through which money exchanged hands for these arrangements. Eventually the site became so successful and popular that anyone who would ever be willing to sign up had already done so, and growth slowed to about $8 million per year. I needed to figure out how to keep it growing.
RentACoder.com had a channel for miscellaneous listings—random gigs that fell outside the core business of freelance programmers. I noticed there was a huge demand for all kinds of telecommuting and freelance jobs—for writers, translators, Internet researchers and way beyond.
So in 2009 I took a huge risk and relaunched as vWorker.com, expanding the offering to all kinds of virtual workers. It was not an easy transition; it took six months to redesign and rebrand the site, then market it. When it launched there was a big backlash from some of our customers. In some parts of the world the term "worker" is used only for menial jobs, not white-collar professionals. There was an uproar. But eventually we got through it, and by the time I sold the company in 2012, vWorker reported $11 million in annual revenue. The switch had other unexpected benefits. Now that we were one of the leading sources of freelance work in general—not just a niche site—major media like The Wall Street Journal, Fox and CBS started calling for interviews.
It was a long road, and it wasn't just luck. I tried and failed numerous times. A lot of it was listening to the marketplace and actually talking to customers to learn what people need and delivering it in a way that is useful.
Tin Dizdarevic
Founder and Owner
Company: Tin Mustard, a Brooklyn, N.Y.-based maker of artisan whole-grain mustard that has expanded to position itself not just as a condiment, but also as a culinary ingredient
Results: The new market has afforded a diverse revenue stream, more branding and distribution opportunities, higher margins, and a 20 percent jump in revenue.
I started very small in 2010, working in a shared commercial kitchen in Brooklyn, where I live. I have a culinary degree and worked for restaurants, where I developed the recipe over several years. This really is a high-touch business: We make the product by hand, bottling and labeling it, and then selling it in specialty food stores around the country. It's a very time-intensive process and also an unpredictable one—specialty foods are seasonal, with higher holiday sales. Plus, distributing to individual specialty retailers is very time-consuming.
The only way I could scale the business was by finding new markets for my product, which now includes a wholesale business and becoming an ingredient in addition to a condiment. In the past year I created partnerships with two food products, both of which buy Tin Mustard in a gallon container, as opposed to 10-ounce jars.
The first partners were a Brooklyn-based bakery, Ovenly, which uses Tin Mustard in a spiced cookie and a scone sold in bars, restaurants and Whole Foods, as well as SlantShack Jerky, which uses Tin Mustard in a new jerky flavor. In each of those deals, I negotiated the branding so that Tin Mustard is listed as an ingredient, boosting our visibility and sales, because Tin Mustard also shares shelf space with those products in chain stores.
The margins on bulk mustard are between 70 and 80 percent, compared with only 50 percent for the small jars. Plus this new model diversifies our revenue stream, and demand is more consistent—there is not as much seasonal variance. We're now in talks with restaurants—including one at the major sports venues in New York—interested in buying in bulk as a condiment. This is just the beginning.
Peter Mann
CEO
Company: Oransi, a maker of air purifiers that has switched from manufacturing midmarket purifiers in China and selling in the U.S. to making high-end versions domestically and selling in China
Results: Sales have grown from $3 million in 2013 to a projected $10 million in 2014.
Oransi launched in 2009 as a manufacturer and retailer of midrange home air purifiers. We manufactured in China and sold our products via the Internet. By 2013 sales were $3 million.
After traveling to China for so many years, I started to see a great opportunity there. China has the biggest demand for air purifiers, thanks to the pollution created by coal burning. But I knew I couldn't compete in China with a low-end product, because there were already more than 100 competitors in that space. I could only offer something different: a high-end air purifier.
The Chinese consumer is different from the American consumer. In China there's a huge demand for the best and most expensive that doesn't exist in the United States. People there are willing to spend a month's salary on an iPhone.
Last year we took manufacturing to the United States and started focusing on premium home air purifiers. The market for them in China has been huge—they sell for two to three times the U.S. retail price. Sales are exploding and so are our margins, in part because I sell to China by the container, whereas in the United States we sell per unit through the Internet. These higher-end products are also attractive to organizations, so now we are selling them in bulk to U.S. businesses, schools and light commercial clients.
I was lucky to be in the right place and time. But you still have to identify the market and then have a plan to execute on it. The key is to differentiate and to offer something that doesn't already exist.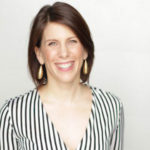 Emma Johnson is a business journalist, gender-equality activist, and founder of the world's largest community of single moms, WealthySingleMommy.com. Emma and her best-selling book, The Kickass Single Mom, and her organization, Moms for Shared Parenting, have been featured in hundreds of national and international media outlets.