How I Succeed in the YouEconomy: Pedaling Joy
Kelsey Howard, 29, Owner at Lync Cycling, boutique spin studios
I always had my sights on…
Being a lawyer. My mom is an attorney in Dallas and made it look easy and fun. It was neither of those things. I went to law school, took the bar exam, practiced as an attorney for six whole weeks and decided it was the worst thing ever. At the end of law school, I started doing spin as my stress relief.
My favorite part about running my own business is…
Being in charge of my day-to-day life. The spontaneity is pretty enjoyable. That's one of the things I hated about being a lawyer: getting up, putting on a suit and going to an office. It just gets so repetitive. If you need to mix it up, you can just do it on the spot. You don't have to wait for your time off.
I firmly believe…
Good things and bad things don't happen. Things happen. It's up to you to put your spin or your take on it.
My best advice for aspiring entrepreneurs is to…
Trust yourself. You always have those gut feelings. Most of the time, you go with it. But the few times you stray, you always come back to it. You're like, I knew it, I knew from the beginning I should've done that. I should've taken that risk. I knew in the first week of law school that it was not going to be what I wanted to do. Instead I spent three years trying to push myself to do something I didn't want to do to say that I did it. I would never be as successful as I am or where I am if I didn't trust that initial gut reaction. If there's something you want to do, there's no harm in trying it. If you fail, you fail. But if you don't do it, you'll never know.
This article originally appeared in the May 2017 issue of SUCCESS magazine.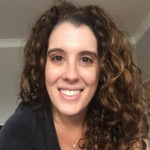 Jamie Friedlander is a freelance writer based in Chicago and the former features editor of SUCCESS magazine. Her work has been published in The Cut, VICE, Inc., The Chicago Tribune and Business Insider, among other publications. When she's not writing, she can usually be found drinking matcha tea into excess, traveling somewhere new with her husband or surfing Etsy late into the night.