If you decide to hire an outside SEO marketing firm, it's buyer beware. The Better Business Bureau added "Search Engine Optimization Services" as a complaint category in 2010. It has since received more than 40,000 inquiries on SEO companies from the U.S. and Canada; it has processed over 300 complaints. To avoid disappointment, make sure the SEO marketing firm that you hire meets these minimum requirements:
1. The SEO firms' first step should be to take time to understand your business, your objectives, and establishing goals for the work they will do for you, says Ian Lurie of the Internet marketing firm Portent. Everyone should know current conversation rates from online searches and how the firm will improve them, he says. Depending on the business, a conversation rate may be a sale, a lead, a sign-up for a newsletter, or more time spent reading key content.
2. The firm should work with you to develop a keyword list. This is a bank of words and terms by which your target audience is likely to search online to find your business. "Ask them, 'What are the top 20 keywords you want to target for my business?'" says Alaina Shearer of Cement Marketing. "If they can't email you back with the list in 15 minutes, that's a red flag."
3. Ask: "What is your plan to build links?" and "What kind of sites are you targeting?" The best kind of link is one that is part of a blog post, media story, or other content that is actually about you and your firm—not just a standalone link listed on a site.
4. The firm should develop an editorial calendar that might include regular blog posts, videos and podcasts. "The content should be really interesting and engaging so the audience will share it with their friends via their social network, and then bloggers and websites will link back to your site," Shearer says. "They should be created to appeal to both humans and search-engine spiders," which are programs that sift through Internet content and return search results. Each element of the editorial calendar should build SEO in a way that is logical, powerful and lasting.
5. Make sure all page titles and meta descriptions—the brief descriptors of pages that appear in a search—include keywords. These, too, should be written to suit people and spiders.
6. What is their social media plan for you? Facebook, YouTube, Twitter, Google+, Pinterest and LinkedIn can all drive traffic to your site. Plus, links imbedded in these media count toward your Google ranking.
7. "If it sounds too good to be true, it probably is," Lurie warns. Simple consulting starts at $1,000 per month, and active SEO marketing begins at $3,000 per month, he says. "It's a craft," Lurie says.
8. You should receive biweekly or monthly reports on the firm's efforts and results. This should include where your site and links have appeared, all content generated and how it was marketed, and the conversation rate. You probably won't see much change in the first three months unless a specific problem is being addressed, Lurie says, but analytics should improve within six months.
9. Frequent involvement. "Your SEO firm should be very engaged with your business—not just disappear for two weeks and then come back," Lurie says. "It should be working closely with your whole marketing strategy."
Win the SEO Game: Read the related article to help you master search engine results.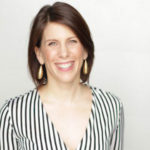 Emma Johnson is a business journalist, gender-equality activist, and founder of the world's largest community of single moms, WealthySingleMommy.com. Emma and her best-selling book, The Kickass Single Mom, and her organization, Moms for Shared Parenting, have been featured in hundreds of national and international media outlets.