Gary Sinise's Tips for Giving Back
Gary Sinise never took his acting career for granted. And because he was and is focused on keeping a level head (on set and in real life), he has the freedom and right state of mind to give back. As an actor on CSI: New York, Sinise investigates crimes and puts the bad guy behind bars, giving the victims and families peace of mind. And as a human being, he cares for the men and women that give so much to our country—the brave men and women who serve.
Sinise is the founder of Gary Sinise Foundation, organized to honor our military, and this is his advice to you for giving back:
"Lead by example, be a mentor or simply lend an ear. Our defenders are returning home with battle scars often invisible to the naked eye. They're fighting an inner battle, and personal connections and conversations can go a long way in easing the pain of both physical and mental wounds. Show them you care by doing what is necessary to inspire others to give back to those who serve. Remember that donations don't always come in the form of money. Sometimes simply donating your time can make the biggest difference in a defender's life and the families who care for them."
Read more about the Gary Sinise Foundation's programs on SUCCESS.com.
—Gary Sinise, star CSI: NY, founder of Gary Sinise Foundation supporting U.S. military, veterans, first responders and families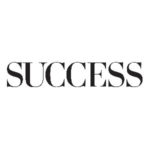 SUCCESS is your guide for personal and professional development through inspiration, motivation and training.