From the Corner Office: Orbitz's CEO Barney Harford
Barney Harford gets a huge kick out of looking back a mere 15 years, when booking a hotel room meant numerous telephone
calls
to compare rates and amenities. After all, today a few clicks of a mouse gets you lists of comparative rates, photos and Google
Map images, user feedback, and an extremely accurate idea of how far the property actually is from the beach.
While he may not admit it, Harford has played a big role in making that enormous technological leap in such a sort amount
of time.
Harford's career grew alongside the rise of online travel with his tenure at Expedia, and he has recently been tapped
to help sector giant Orbitz stay competitive in a time of declining travel spending and fierce competition from nimble startups.
"The thing that gets me so fired up about my job is going to work every day knowing there is still an enormous opportunity
to improve the shopping experience for our customers," he says. "It is amazing to look over the past 15 years
and see what has happened in the online travel space and how far it has come."
Harford, 37, grew up in the industrial town of Manchester, England, in a family of teachers and lawyers. While studying
at
Cambridge, he nurtured what would become a lifetime love of travel—starting with mountaineering and photography trips
to the French Alps and Nepal, and joining a half-million locals at a cattle and elephant auction near the Ganges River, arriving
by rickshaw and lodging in a basic pension.
"I discovered from those experiences the power that travel had," he says. "Folks from different countries
come together in one environment and come to understand each other through sharing ideas."
"We have this incredible opportunity to impact millions and millions of people in a positive way."
Upon graduation, he spent a couple of years at a businesses consultancy, where he worked with clients ranging from psychiatric
hospitals, insurance companies and lightning conducting. But it was helping a big U.K. cable company develop an interactive
media bid in 1997 that caught his attention—and passion. "That convinced me that interactive services had the
opportunity to really transform the way our society works," Harford says. "That is when I decided I needed to
go to the West Coast and be part of the technology revolution."
While completing an MBA at the European Institute of Business Administration (INSEAD) outside Paris, Harford homed in on
the
new and thriving Internet world. "Most of the other students were interested in consulting or banking, but I was totally
focused on getting a job in the Internet space," he says. "They all thought I was totally crazy."
He networked his way in the door at Microsoft, and in 1999, landed at its then-new online travel venture, Expedia. At the
time, the site's 120 employees were focused on selling airline tickets, and Harford's first major contribution
was initiated three weeks upon arrival. Taking on an internal challenge to roll out a new project in 100 days, the new kid
brainstormed—and then launched—the industry-changing concept of its Hotel Price Matcher, in which customers named
the grade, location and price they wished to pay for a room, and Expedia would then generate a match, usually at a great bargain.
"That was one of the biggest things to transform the travel industry in those early days," Harford says. It also
got Expedia into the online hotel business, something that remains a professional focus for Harford to this day.
Several months later Expedia went public, a process Harford helped facilitate by running investor relations. He later jumped
to positions in the firm's car rental operations, private label, phone sales, and then expanded Expedia's business
throughout the Asia-Pacific region. "I was not just focused on moving up the ranks in the company; I was able to move
around the company in a spiral path," he says. "I was able to learn different aspects of the business and gain
lots of insights."
He also engaged in plenty of spirited debates with colleagues. "In the early days of Expedia, there were lots of
passionate
arguments about things, and we'd really go at it," he says. "That is a good sign. When people don't
want to argue, then we have a concern. I'm a big fan of encouraging strategic debate. The person's level in the
company doesn't matter. It is the power of your ideas that matters."
Harford left Expedia in 2006 as president of its Asia-Pacific unit with the aim of traveling and working with startups
before
starting a family. He did just what he planned. He learned to kite board in Morocco, and was one of the first people ever
to ascend Mustyr, the highest point of the Torugart-too mountain range on the Kyrgyzstan-Chinese border.
Harford also served as advisor to early-stage companies, including GlobalEnglish, which provides corporate English-language
training; LiquidPlanner, the maker of project-management software; as well as Kayak.com. Kayak is one of several new but powerful
travel search engines giving online travel giants a run for their money with vast search powers and refusal to charge booking
fees.
Harford joined Orbitz as CEO last January. Within a couple of quarters, he launched the company's total price hotel
venture, which lists accommodations by rates that include all taxes and fees. "Everyone else is still just showing the
base rate," Harford says. "The actual price is extremely important to customers. I'm blown away that the
competition hasn't followed."
He was able to accomplish such an industry-changing endeavor by changing Orbitz' culture, flattening the organization,
and, as he says, "making it leaner, faster and behaving more like a startup."
This meant rearranging the Chicago headquarters, which had been segregated, with the business staff on one floor and technology
teams on various other floors. "To get any project delivered meant we had to get 10 to 15 people together, and we spent
a lot of time on scheduling," he says. Now, project-specific teams of engineers and project managers sit together and
start their day with a short meeting to touch base. "I want to be as close as possible to the folks on the front line,"
Harford says.
He also wants those same folks to be as close as possible to his own passions for the industry and the people they serve,
establishing the vision "We are transforming the way the world travels" as a company rallying cry.
"We sell millions of airline tickets and room nights each year," he says. "We have this incredible opportunity
to impact millions and millions of people in a positive way. When you explain that opportunity, the interaction among people
changes."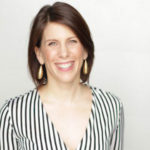 Emma Johnson is a business journalist, gender-equality activist, and founder of the world's largest community of single moms, WealthySingleMommy.com. Emma and her best-selling book, The Kickass Single Mom, and her organization, Moms for Shared Parenting, have been featured in hundreds of national and international media outlets.