Captain Chesley "Sully" Sullenberger On Contributing to the Greater Good

SUBSCRIBE on iTunes or your favorite podcatcher app so you don't miss an episode!
Jackie Robinson once said, "A life is not important except for in the impact it has on other lives." Capt. Chesley "Sully" Sullenberger certainly has had such an impact. The airline pilot saved 154 souls aboard a US Airways flight by landing in the Hudson River in January 2009, after the plane was disabled when it struck a flock of geese. In this interview with former SUCCESS magazine publisher Darren Hardy, Sullenberger explains how he's used his acclaim for good causes in the years since that wet landing, and he highlights the work of many more philanthropists.
This interview appears on the SUCCESS Talks Collection, available in the Decemeber 2014 edition of SUCCESS magazine.
Favorite quote:
"Ya know, there are many misconceptions about leadership out there. I think one of the worst ones is that it doesn't really matter if people are satisfied in organizations or at work. And the people who believe that just are not fully accounting for the hidden costs of not having good leadership…And in getting some rewards along the way—knowing that the hard work that they've done has actually accomplished something and contributed to the greater good."
—Chesley Sullenberger
You might also like…
SUCCESS Talks, the popular audio program included every month in SUCCESS magazine, is now available as a weekly podcast. We feature fascinating interviews with prominent business, creative and thought leaders such as Tony Robbins, Richard Branson, Tim Ferriss and Barbara Corcoran, and include key takeaways designed to help you put information into action.
Catch up on all individual episodes at SUCCESS.com/SUCCESSTalks or download the monthly SUCCESS Talks Collection with your magazine subscription.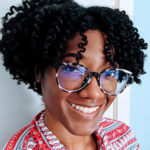 Lydia Sweatt is a freelance writer, bookworm, and bass guitar enthusiast. When she goes outside, a bicycle goes with her.