"Trust is built from the inside out, meaning that we need to look in the mirror and start with ourselves," says Stephen M.R. Covey, author of The Speed of Trust. A self-checkup can help you find gaps in your credibility that are keeping others from trusting you.
Related: 8 Tried-and-True Steps to Building Trust
Here are some questions to get you started, adapted from lists by Barbara Brooks Kimmel, co-founder of the social enterprise Trust Across America.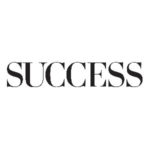 SUCCESS is your guide for personal and professional development through inspiration, motivation and training.