Best Nonalcoholic Drinks for Mindful Drinkers and the Sober Curious
Many of us like to unwind with a glass of wine or a cold beer. But we also want to feel and be our best. Over time, an apéritif on Friday can become three cocktails on a Tuesday. The best nonalcoholic drinks provide an opportunity to develop a more mindful relationship with alcohol. Whether you are "sober curious" or simply seeking to cut back, alcohol-free drinks help us take control of our health, wellness and overall focus. Some even discover the unsuspected benefits of sobriety like more time to try new things, weight loss and additional money in the bank.
But prior experience with zero-proof beers, wines and cocktails may have left you feeling—in a word—flat. Thankfully, a new legion of nonalcoholic drink-makers and brewers provides satisfying solutions you'll love to share with others. So gather your friends and get ready to try the best-tasting mocktails and alcohol-free wines, spirits and beers for a healthier and happier you!
Note: Some of these brands may contain trace alcohol no higher than .5% by volume.
Best nonalcoholic cocktails & apéritifs to drink
1. Bombay Fire
Smoky, nuanced and satisfying, this standout nonalcoholic drink pulls together the flavors of pomegranate, tea, agave and chile peppers in a way you never imagined but will love forever. WIth just a hint of monk fruit for additional sweetness, this sugar-free beverage perfectly balances subtlety and vibrance. Carefully created by the Black Ambition prize-winning company Mocktail Club, Bombay Fire provides an antioxidant-rich, uplifting solution to high-calorie alcoholic cocktails during any afternoon or after-hours gathering.
2. Golden Hour
Created for relaxing moments with friends, this Golden Hour from De Soi hits all the right notes. Its sophisticated flavors are created from the ideal blend of citrus, lemongrass and leafy herbs. Plus it has just enough spritz to light up your tongue and satisfy those alcohol cravings. L-theanine derived from green tea helps you reduce stress while also increasing focus, making Golden Hour an ideal, low-calorie choice for after-work gatherings. For fruitier summer flavors, don't miss De Soi's Champignon Dreams infused with reishi mushroom and passion flower.
3. Curious Elixir No. 2
Highlighted by The New York Times, Men's Health and Living, Curious Elixirs made a splash across the nation with its tasty and creative alcohol-free craft cocktails. With seven distinct blends to choose from, it was hard to choose a favorite. But Elixir No. 2 ultimately stood out for its balance of sweet and spice. Citrus flavors work at one level while ginger and chile peppers come for a perfect kick. Damiana provides the relaxing benefits you crave without the lows you get from alcohol.
4. Ghia Soda Lime & Salt
With the tangy taste of lime and just enough sea salt, this nonalcoholic drink provides a lot of punch at only 50 calories. Botanicals derived from rosemary, lemon balm and other natural extracts fire up your appetite while the lime spritz provides the perfect amount of bite. While Lime & Salt is our favorite, check out other no-alcohol flavors Ghia has to offer such as Sumac & Chili, Ghia Ginger and the classic Ghia Soda.
Best nonalcoholic wines to drink
1. Jøyus® Rosé
Recently launched in 2021, the Jøyus® label has already gained deserved attention as a top brand of zero-alcohol wine. Our pick, Jøyus® Rosé, earned a double gold medal at the International Wine Competition and became the first non-alcoholic wine ever to win Best in Class at this prestigious wine competition. Celebrate summer nights mindfully with its award-winning notes of watermelon, ripe peaches and fresh herbs knowing that you served a world-class wine without the alcohol.
2. Surely Sparkling Brut
Ready for some sparkles? This Silver Award-winner at both the 2022 San Francisco International Wine Competition and the 2022 New York World & Wine Spirits Competition provides just the sparkling brut you want for mindful celebration. The Surely label offers an array of zero-proof wines carefully sourced from California grapes. Sparkling Brut proved our favorite with hints of lemon perfectly balanced with peach. Celebrate life with Surely and feel your best the next day, too.
3. Giesen Premium Red
Don't worry, we haven't left out our merlot lovers! And do we have a winner with this beautiful deep red from Giesen. Rich color aside, Giesen doesn't leave you wanting for flavor, even at only 27 calories and zero alcohol. In fact, this New Zealand wine is full-bodied, robust and whets your appetite with an aroma of blackberries and herbs sure to satisfy. Perfect with home meals and for guests, this red wine quenches your thirst for a premium wine but without the alcohol.
Best nonalcoholic spirits to drink
1. The Pathfinder Hemp and Root
With 20 botanicals in every delicious sip, The Pathfinder delivers vitamin E, antioxidants and other nutrients instead of a hangover. It both smells and tastes like an alcoholic spirit, providing the satisfaction you want from a fine European liquor. But instead of a headache, you relax after work feeling refreshed rather than intoxicated. Try it as you would any excellent amaro, whiskey or vermouth. That is, neat, on the rocks or as a mixer.
2. Seedlip Garden 108
Though alcohol is a depressant, some people use its inhibition-lowering qualities to seemingly boost their mood. Top-selling Seedlip Garden 108 from Seedlip Non-Alcoholic Spirits provides a more genuine boost to your mood without the drawbacks of alcohol. Made from all-natural ingredients and shipped in sustainable packaging, its zero-calorie blend of peas, hay, spearmint and other spices with just the right amount of hops lifts you up without ever feeling down. Plus, it makes a great addition to the perfect nonalcoholic drink.
3. Monday Mezcal
An award-winning creator of fine, non-alcoholic whiskey and gin, Monday grabbed our taste for spirits with its Monday Mezcal blend. It satisfies without ever leaving you full or heavy. That's because it not only has zero alcohol, but also zero sugar and carbs. What it does provide is the complex, smoky flavors you crave from the best alcoholic spirits. Blended with the go-getter, athlete and entrepreneur in mind, it keeps your body clean and your head clear whether drinking straight or blended for your new favorite margarita.
4. Cut Above Whiskey
When it comes to mindful drinking, we can't possibly leave out a great whiskey. Cut Above delivers exactly what you crave from a fine bourbon whiskey without the heaviness of alcohol and excess calories. Distilled in Kentucky from all-natural ingredients, Cut Above Whiskey delivers the whiskey experience of cherry, oak and toasted oats with just a hint of spice as a finish, ideal for an old-fashioned neat drink or mixed with your favorite cocktail blend.
Best nonalcoholic beers to drink
1. Athletic Brewing Co.
Sometimes after work, nothing matches cracking open a can of cold beer. But one has a way of leading to another. Athletic Brewing provides the satisfaction of that first snap without any of the alcohol. Best of all, this award-winning brew provides the flavor you've come to love and depend on. With more than 25 gold medal awards, this nonalcoholic beer label provides a better-tasting beer experience than the label you may have come to depend on, but without the alcohol.
2. Bravus Brewing Co.
Do you think wine enthusiasts are hard to satisfy? Wait until you try to please a craft beer aficionado! Bravus founder Philip Brandes made it his personal mission to create the best, nonalcoholic craft beers that could pass any taste test. He succeeded. With multiple darks, lights, IPAs and specialty beers available, Bravus stands as a leader in craft beers suited for any taste. If you're uncertain what to try first, don't miss their Craft Brew Variety Pack.
3. Brooklyn Brewery
While many distillers and brewers on our list made a splash with recent offerings, there's something to be said for longevity. Brooklyn Brewery has quenched our appetite for beer for more than 35 years, offering nonalcoholic IPAs, pilsners and a hoppy amber with all of the taste and none of the buzz. Brewed in its namesake of Brooklyn, this brewery has stood the test of time in its community and around the world by delivering quality, award-winning beers. Real taste is paramount in each can of these classic, nonalcoholic drinks.
Photo by Ground Picture/Shutterstock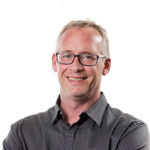 Bryan enjoys the digital space where arts and technology meet. As a writer, he has worked in education, health and wellbeing, and manufacturing. He also assists smaller businesses in web development including accessibility and content development. In his free time, he hikes trails in central Florida.