Anthony ONeal Can Help You Get Out of Debt
When Anthony ONeal was 19 years old, he got kicked out of college for participating in a fraternity hazing event. He had racked up $35,000 in debt—a combination of credit card bills, furniture bills and student loans. He was homeless and sleeping in his old, run-down car. He showered at the YMCA.
ONeal's dad eventually agreed to let him move back in with him, under the condition that he'd get his life—and finances—in order. He handed him an old-school Dave Ramsey budget form to get started.



Now 36, ONeal is not only thriving financially, but he is a personal finance expert, a national best-selling author and speaker with Ramsey Solutions who regularly joins Dave Ramsey's nationally recognized personal finance show. He's debt-free and recently purchased his first home in Columbia, Tennessee—a 2,500-square-foot custom build. He just bought his dream car and recently sent his parents on vacation abroad for the first time in their lives. He's written three books about student loan debt, although he's planning to expand to other finance topics beginning with his fourth. He hosts a popular YouTube show, and has a robust social media presence, with more than 250,000 followers.
ONeal's homeless, debt-stricken days might be long behind him, but that doesn't mean he's forgotten about them. Now his life purpose is helping other young people—primarily millennials and minorities—get out of the same trap he found himself in over a decade ago.
"I'm trying to teach this generation that just because you have a budget, just because you have a plan and goals for your life and just because you live below your means doesn't mean you're broke and doesn't mean you're less of a person," he says. "It just means you really value your future."
A Serendipitous Journey
ONeal's "aha" moment didn't happen when he was homeless, $35,000 in debt and living in his car, but rather once he moved in with his dad in Oceanside, California, a suburb of San Diego.
One day, he decided to hang out at the beach with his friends. Some of them pulled up in high-end cars—a Mercedes-Benz, a Lexus, a Range Rover. When they stepped out of their cars, a lightbulb went off in ONeal's brain. He knew all of them either lived with their parents or in apartments with three or four roommates. Most of them were struggling to get by and lived paycheck to paycheck.
"I think that's typical in this generation—fake it until we make it," he says. "My philosophy is make it until you make it even better."
ONeal's perspective shifted that day at the beach. "That was the moment when I said, 'I'm done with this lifestyle,'" ONeal says. "I don't want to look like I have money—I want to have money." He went out and got three jobs, including one at a collections agency that collected on a credit card company he owed. He also delivered newspapers and washed cars. By age 28, he paid off all of his debt.
ONeal grew up on both the East and West Coasts. His parents had him out of wedlock and both eventually got married—one set of parents lived in Fayetteville, North Carolina, while the other lived in Oceanside. His upbringing was characterized by spirituality and strict rules.
The religious lessons stuck. Before joining the Dave Ramsey team, ONeal worked as an associate pastor at The Bethel Church, a megachurch with 12,000 members in Jacksonville, Florida. He preached on Sundays and spent weekdays counseling nearly 5,000 kids on everything from dating to landing college scholarships. ONeal enjoyed his work, but wanted to share his message with a wider audience.
He began looking for different avenues, and a mutual friend connected him with the Ramsey team. After a year of interviewing and essentially "dating" one another, ONeal says, both parties decided it was the perfect fit.
"I learned how to control my money and be a good steward of my finances because of the Dave Ramsey budget form," ONeal says. "Fast-forward 12 years later, and I'm a speaker in his group."
The Great Encourager
When ONeal speaks about the benefits of being debt-free, he's referencing all forms of debt (excluding mortgages). This means that unlike other popular financial voices, ONeal doesn't support people taking on student loan debt.
"I believe education is the most important thing a young person can get," he says. "I am a huge advocate of going to college and getting some form of education, whether that's through a trade school, community college or going to the military and having them pay for it. But I am not a fan of you taking out student loans."
His passion for teaching young people how to avoid student loan debt is evident. His voice picks up pace and I can tell this message is what he lives for. "How is it that we will protect our young people from smoking and drinking before age 21, but you can sign $100,000 of loan paperwork to go to school?" he says.
My husband and I have significant student loan debt, so I'm curious (and nervous) to hear what advice ONeal would give us. I lay out our financial situation for him.
My husband, David, and I are both 30 years old, with around $200,000 in student loan debt. We've already paid off $50,000 for school. David is in his third year of radiology residency, so our situation is somewhat unique. We have hundreds of thousands of dollars in student loan debt, but David will begin making a significant amount of money in three years after over a decade of either making nothing or a modest medical resident's salary.
I go into a little bit more detail, laying out how much I typically make in a year as a freelance writer and how much our estimated joint salary will be once David completes his training. I also mention that our only other form of debt is a mortgage. Plus, we have a baby on the way.
"I see this all of the time," ONeal says when I embarrassedly tell him how much student loan debt we have. His reaction puts me at ease. ONeal's advice? Pay off the entirety of David's student loan debt pretty much as quickly as humanly possible.
"You all are young," he says. "He's going to come out making some good money. With that kind of income, honestly, I'm living way below my means for one or two years max and I'm paying off that $200,000 within those first two years. I'm not investing into a 401(k), I'm not investing into a Roth IRA, we're not doing any extra trips, we're not purchasing any major items unless they're needed. We're just going to focus on getting rid of this debt."
As we go into more detail on my finances and talk about things like opening a 529 college savings plan for our daughter and investing 15 percent of our annual income once our debt is paid off, I get a fee; for the reason so many millennials like myself have come to love ONeal and his message.
"You all will be living your dream and you won't need to be stressed over any bills, over nothing as far as debt," he says. "Man, the future is so bright. I'm excited for you."
ONeal's enthusiasm feels genuine. It turns out my intuition is spot on. Stephen Chandler, lead pastor of Destiny Church in Columbia, Maryland, became close friends with ONeal when they met at a leadership conference three years ago. Chandler says ONeal quickly became one of the greatest supporters in his life.
More Than Just Money
The first thing I notice about ONeal is that he talks fast—really fast. The next thing I observe is that over the course of our interview, he never once loses focus. He's energetic, passionate, upbeat. You can tell he lives for all things personal finance. It isn't an act.
"I've never seen Anthony have an off day," says Kelvin Beachum, an offensive lineman for the Arizona Cardinals in the NFL and a close friend of ONeal's. "He's always sharp—he's always on."
ONeal's Instagram is plastered with people holding up signs sharing how much debt they paid off by following his advice. One recent post features a couple sitting on the stairs holding a letterboard that says, "We paid off $86,335.04!" Another shows a woman standing in front of her car with a big smile and sign that reads, "I paid off $12,458 in 3 months."
Although helping people get out of debt is ONeal's niche, it's not his only focus. He also talks frequently about the importance of healthy relationships. Two of his most popular YouTube videos are "Flirting 101: What Guys Really Want" and "Are Single People Happy?"
ONeal's passion for creating healthy relationships stems both from his time as a pastor and his own personal missteps. "I grew up seeking relationships so I could feel complete and so I could feel liked," he says. "I never sought relationships so I could grow or mature or build something or learn. I wanted to be around people to help me feel good because I was insecure. I never wanted to be around people for the right reasons."
ONeal believes millennials in particular struggle with forging healthy relationships, which is why he regularly talks about this topic on his show.
"I didn't have healthy, quality relationships growing up outside of my parents and my siblings," he says. "I didn't have anyone in my life I genuinely wanted to be like from a healthy perspective, so that's why I teach what I teach now—because I want young people to have healthy relationships."
For ONeal, targeting millennials came naturally. Teenagers have the Boys & Girls Club, The YMCA and Big Brothers Big Sisters, he says, while older generations have financial leaders like Ramsey, Suze Orman and Robert Kiyosaki.
"I want to be a voice for young people to show them you can have a nice car, you can travel the world, you can start a business without racking up any debt," he says. "There was no one like me when I was growing up. I want to be that person who helps the high school graduate transition into the real world with some practical advice."
---
This article originally appeared in the November/December 2020 issue of SUCCESS magazine.
Photo courtesy of Anthony ONeal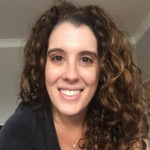 Jamie Friedlander is a freelance writer based in Chicago and the former features editor of SUCCESS magazine. Her work has been published in The Cut, VICE, Inc., The Chicago Tribune and Business Insider, among other publications. When she's not writing, she can usually be found drinking matcha tea into excess, traveling somewhere new with her husband or surfing Etsy late into the night.