8 Things Good Leaders Never Say
Think before you speak. Seems obvious, doesn't it? After all, there are some things a good leader and boss should never say to an employee. But, be real, do you actually thing before speaking?
No? Then shhh! There are some things you should never be caught saying—especially if you call yourself a leader. Because you have the power to influence people, you've got to choose the right words. If you don't, you risk being a bad boss.
Things a boss should never say to an employee
So that you don't get caught with your foot in your mouth, we asked the Young Entrepreneur Council, "What should a leader never say—and why?" Here are the phrases they suggest you eliminate from your leadership lingo:
1. "I don't have time right now."
Yes, a leader is constantly busy. Tasks and meetings never end, but you should always make time to answer an employee's question. If an employee is constantly told "Now is not a good time" or "Come back later," they will stop asking questions. Always have time for your employees. If you are in the middle of something, schedule a definitive time to address their question ASAP.
—Jonathan Long, INFLUENCERZ
2. "Because that's the way we've always done it."
A strong leader should never shrug off an employee's suggestions by saying something is the way it has always been done. Strong leaders should listen and think with an open mind. If they genuinely believe an employee's suggestion is no good, they should take the time to explain why. Strong leaders should be open to suggestions at any point in time and be happy to implement changes for the better.
—Jeff Cayley, Worldwide Cyclery
3. "What were you thinking?"
A good boss should never ask their employee, "What were you thinking?" Employees make mistakes, and it's important to allow them to learn from those mistakes rather than blame them. When you critique an employee in a harsh or passive aggressive way, the only thing they'll learn is to play it safe rather than play to win. And that won't just hurt them—it'll hurt the whole company.
—Vladimir Gendelman, Company Folders Inc.
4. "Here, let me do it."
I used to correct emails, edit proposals and chime in on phone calls when I thought I could improve on the way a teammate was approaching a problem or a task. What I learned was that by doing it myself instead of giving feedback and letting the person try again, I was forgoing a critical coaching moment to serve as a lasting way to show someone how to better accomplish a task.
—Ross Resnick, Roaming Hunger
5. "Employee X does this better than you."
Comparing employees to one another is one of the fastest ways to turn work relationships into rivalries. Internal competition should be healthy, not spiteful. A company's management team should be wary of suggesting peers are better than each other. Strong leaders make it a point to acknowledge accomplishments without insulting everyone else.
—Danny Wong, Blank Label
6. "You don't understand."
Everyone knows effective leaders only hire smart people, but telling them later that they don't understand something demeans their intelligence. Not only does this damage morale, but it also shuts them down before you get insight into the situation. A strong leader realizes that if there are misunderstandings on their team, it's their job to open up a dialogue and make everything clear.
—Jared Brown, Hubstaff
7. "Your individual performance can sink the company."
One of the most toxic things a strong boss should never say to an employee is that their individual performance can sink the company. Instead, strong leaders promote teamwork and the idea that each team member contributes in their own unique way to the overall performance of the company. Employees should never be made to feel the pressure of carrying an entire company on their shoulders.
—Kristopher Jones, LSEO.com
8. "Because I said so."
There should always be a reason you're asking someone on your team to do something. A strong leader trusts their employees and allows for enough transparency to help them understand how a request or idea ties back to the company's mission.
—Abby Ross, Network for Good Donor Advised Fund
This article was published in July 2015 and has been updated. Photo by Josep Suria/Shutterstock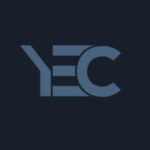 Young Entrepreneur Council (YEC) is an invite-only organization comprised of the world's most promising young entrepreneurs. In partnership with Citi, YEC recently launched BusinessCollective, a free virtual mentorship program that helps millions of entrepreneurs start and grow businesses.