7 Tips to Stay Calm When Something Unexpected Happens
How do you stay calm when something unexpected happens? 
I remind myself that everything happens for a reason, then set aside some time to reflect (and sometimes take a day or two off and cry if I have to). Then, I get back at it. Everything in my life has moved me to a better position. Remembering that keeps things in perspective.
—Amber Anderson, co-founder and head of strategy at Tote + Pears
Change is a part of life and business, but the key to managing it is your attitude. If you get agitated and lose composure when surprises enter your life, you might miss out on a learning opportunity. Confronting a negative or unexpected event can awaken inner strength, willpower and self-discipline, which can lead to success and progress.

—Vikas Khorana, co-founder and chief technology officer at Ntooitive
I retreat into nature. The calmness and quiet are the perfect diversion. It allows me to focus and regroup to deal with any unforeseen issues.

—Ala Isham, creator of luxury women's brand Ala von Auersperg
When you work on new initiatives, you encounter new and unexpected situations. I try not to react immediately, as it tends to be emotional and myopic, but instead give myself a bit of time, preferably overnight. You usually calm down and start seeing things from different perspectives, which leads you to more reasonable and proper decisions.
—Yuko Kaifu, president of Japan House Los Angeles
Experience is the best teacher. When I started my business, the smallest of things would work me up. However, with experience you realize that not everything goes per plan. Contingencies and unexpected events are a part of the game that you take with a grain of salt and move on. This understanding helps me keep calm at all times.
—Nishant Shah, founder and CEO of BannerBuzz
I remember in my freshman year at college, when I was freaking out over a giant test, one of my roommates said to me, "Relative to your whole life, this will mean nothing!" And when you really think about how the world is challenged every day—and how people who have far fewer resources than we do, are challenged every day—it can help you stay calm if you try to go to a place where you say, "Relative to where this could be… relative to how difficult life could be… we're doing pretty darn well." If you're facing a difficult situation, it helps to keep things in perspective, to think along the lines of, "You know what? It's not insurmountable." And then chip away at the parts you can. What can you manage right in front of you? And then, what is the long-term management strategy?
—Deb Waterman Johns, co-founder and chief creative officer of SCOUT bags
My daily meditation practice has been very helpful when something unexpected happens. The benefit of a regular meditation practice is that I have learned to recognize my state of mind throughout the day, so when the unexpected happens, I tune into how I am reacting internally.
—Michelle Sun, found and CEO of First Code Academy
Related: 10 Ways Successful People Stay Calm
This article originally appeared in the September/October 2019 issue of SUCCESS magazine.
Photo by Olena Yakobchuk / Shutterstock.com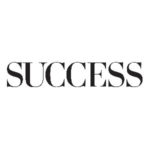 SUCCESS is your guide for personal and professional development through inspiration, motivation and training.