5 Tips to Read 100 Books a Year
Reading isn't always an easy habit to develop, but it's one that can help you improve your life. To be successful, at whatever you do, you must increase the quantity and quality of the books you read.
When I first started really reading at 21, I read slowly, and I wasn't getting much out of the books. I would finish one or two a month—and I wouldn't even remember what I learned. My level of comprehension and lack of speed began to frustrate me.
So one day, as I was fighting my way through a chapter, I got so mad at myself, I went on a quest to find out how I could read more books, and get the most out of them in less time.
For the last several years, I've been increasing the number of books I read. I went from reading one or two nonfiction books a month to five-plus. That soon increased to six to eight books every month, and now I read more than 10—which is about a book every three days. Adding it all up, that's around 100 books a year… because of these five techniques:
1. Learn how to speed-read.
Read a book on speed-reading. One of my favorite books on the subject is called Breakthrough Rapid Reading by Peter Kump.
I use my hand to guide myself along the pages. This method helps me stop reading aloud so much in my head. It also forces my eyes to read faster by skimming and scanning. Now, instead of reading 200 words per minute, I read more than 1,000.
2. Don't read cover to cover.
To say you have to read every book you encounter cover to cover is a myth. If you do, you're taking too much time on trivial content.
Average books offer just a couple major ideas, good books offer a couple more and great books offer the most. Most books are average. An average author could write a 20-page book with all of his or her ideas, but that kind of book won't sell to the public—so they generally add 200 extra pages to fluff it up.
Now don't get me wrong, great authors don't add fluff to their books. But how many great books worth reading over and over again can you really find? So if we're assuming that most books out there are average, do you think it would make sense to read them from cover to cover? Definitely not!
Instead you might want to skim the entire book in five minutes to get the main idea. Use the table of contents, which will help you understand the ideas dispersed throughout the book. Make notations on the pages you want to revisit.
Next, read more deeply, closer to 30 minutes, on your second visit. Only take time to reread the best parts of the book. It's like a scanning process, but one that allows you to absorb the material with good understanding.
Finally, if the book is worth another read, take an hour or two to read it for the third time. If you can read your favorite parts in the book again, you should be able to remember your material for a while.
Imagine that! You've just read a book in less than three hours.
The key here is that it's more important to get the best information from 10 books than it would be to get all the less-than-the-best information from one book. In an entire year, you can get through 120 books while another person will only finish 12 of them.
3. Set time limits.
Setting time limits on what you read can keep you focused.
Give yourself four hours to read a 200- to 300-page book. Do it with unadulterated focus. Let there be no distraction as you romance your book.
The key here is to know what you want to get out of each book that you read. If you force yourself to get the most out of a book in four hours, I guarantee you will be able to do it. However, if you give yourself one month, there's no discipline, because your attention will be offset.
Too many people waste time doing research while they read. If you're looking up a word or doing research while you're reading, your attention will shift and it will take longer to finish. Instead, take control of the book; don't let the book take control of you. If there's a section that you don't understand, make a note of it and return to it later. Do the same with unfamiliar words.
4. Read the easy books first.
This is about building confidence. If you start reading an academic 1,000-page textbook, this may prohibit your reading speed.
Start with a quick 100- to 150-page book. Get a stack of them on all different subjects. Aim to read one to two of them a week—and watch yourself progressively improve. Eventually, you can add the bigger books once you build the confidence.
Some books are complicated and hard to digest, like autobiographies and obscure nonfictions. You don't want to get mixed up with these at first, especially as you start your speed-reading tour. Start small, then grow big!
5. Only read the best books.
Before you begin a book, decide if it is worth reading. You probably picked up the book to find a solution to one of your problems. Within the first 10 minutes, you should be able to decide if the book will help you solve that problem.
Rate your book on a scale of 1 to 10, "1" being the worst and "10" being the best. Make sure you stay on top of your reading by only reading the books that captivate your attention. If you're reading a book that doesn't interest you or bores you completely, put it aside.
This means that you should organize your books, too. Line up 10 to 20 books and choose a few out of the stack every month. Always replenish the stack when you finish.
Reading books lead to magnificent experiences. Take advantage. Enjoy the stories. Fill yourself up with usable knowledge and wisdom.
Our libraries are paved with gold. But you have to know how to use the gold you have.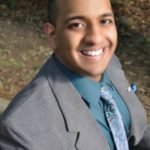 Daniel Ally is an international business expert, three-time best-selling author and keynote speaker. As the founder of The Ally Way, he has helped business leaders grow their influence, expand their profits and fill up their notebooks as they giggle their way to financial freedom and success. Daniel became a self-made millionaire at 24 years old. Follow him on Facebook, Twitter, Instagram, LinkedIn or his website.