5 Questions You Should Never Ask Someone You're Interviewing
Ready to talk to potential job candidates? The questions you most want answered may not be legal to ask. The U.S. Equal Employment Opportunity Commission has very specific guidelines for what you can and can't ask during job interviews.
Don't ask: "Are you a legal U.S. citizen?" Asking about citizenship is an illegal question.
Do say: "All employees are required to fill out an employment eligibility verification (I-9) document." You can ask if they are authorized to work in the U.S.
Don't ask: "How old are you?"
Do say: "The duties of this job require you to be of legal age to serve alcohol." (If that is true.)
Don't ask: "Do you have any mental or physical disabilities?" Under the Americans with Disabilities Act, you can't ask about health, mental or physical disabilities, or drug and alcohol addictions.
Do say: "These are the duties required by the job. Are you capable of performing these duties?"
Don't ask: "Are you married? Do you have children or are you planning to?"
Do say: "Do you have any schedule limitations or reasons you cannot travel for the position?"
Don't ask: "Are there any religious holidays that would limit you from performing your required hours?" Religion should never come up in an interview, ever. Religious beliefs are protected by the First Amendment.
—Rieva Lesonsky, CEO of GrowBiz Media
What makes a good boss? How about a good employee? Get the inside scoop from an intern and her former boss.
This article appears in the February 2016 issue of SUCCESS magazine.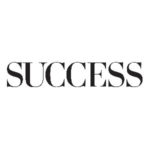 SUCCESS is your guide for personal and professional development through inspiration, motivation and training.