4 Ways to Increase Online Reviews
Internet shoppers closely watch reviews and are reluctant to commit without them. Here are four low- to no-cost ways to encourage more of those reassuring reviews and generate more online buying for your business:
1. Send a timely review request. Be sure the shopper has already received the product and had some time to use it, but not too long after the delivery. You want to hit the point at which he or she will be most enthused and likely to share that excitement.
2. Reward shoppers for writing a review by offering them a discount on their next purchase. This has the added benefit of bringing them back to your store.
3. Make it easy for your customers to write a review by eliminating extra steps. By using a service or software that allows them to write reviews directly from their inboxes, you greatly increase the chance that they will leave feedback.
4. Respond to the reviews you get. By doing so, you show your shoppers that you really care about and value their input, making them more likely to share it.
Online reviews are just one way small businesses can use digital tools to their advantage—find out how apps can help engage companies and consumers.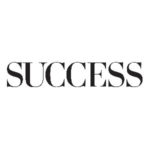 SUCCESS is your guide for personal and professional development through inspiration, motivation and training.