4 Tips to Help You Stop Comparing Yourself to Others
---
How do you avoid comparing yourself to others?
---
THE MOST IMPORTANT THING TO REMEMBER is that you are an individual on your own respective journey in life. This means comparing yourself to someone else's success yields no benefit. I believe setting goals and comparing yourself to who you were yesterday is the key. I am the only person who has lived my exact life, so I only have myself to compare against when assessing how I'm doing.
—Iba Masood, co-founder and CEO of Tara Al
IT'S HUMAN NATURE TO COMPARE YOURSELF to others. What is important is to catch yourself when you do it. If you understand that comparing yourself to others will not serve you well, it's easier to move yourself out of that mindset once you find yourself in it.
—Adam Mendler, CEO of The Veloz Group


EVER SINCE I WAS A YOUNG KID in school, I battled a heavy learning disability—one that led to me constantly struggling to keep up, working twice as hard as my peers. As I got older, I realized that comparing myself to others was only going to set me back further. Instead, I focused on what I needed to do and how I could personally get there, drowning out the noise and doubts flooding my brain.
—Scot Tatelman, co-founder of STATE Bags
WHEN I FIND THAT I'M COMPARING MYSELF to others, I remind myself to focus on my own journey instead. If that doesn't work, I'll do a social media detox to improve my perspective.
—Frederik Bussler, CEO of bitgrit Inc.




Related: 5 Ways to Avoid Social Media Envy
This article originally appeared in the January/February 2020 issue of SUCCESS magazine.
Image by TashaNatasha/Shutterstock.com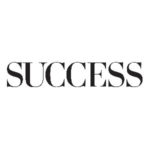 SUCCESS is your guide for personal and professional development through inspiration, motivation and training.