39 Tips to Have the Best Day Ever
From the best foods to eat first thing in the morning and the perfect way to spend your lunch break, to the ideal nightly routine and the best method for getting off of your phone, learn all of the tips, tricks and suggestions you need to make tomorrow the most productive, efficient, fulfilling and successful day of your life.

The most important meal, best a.m. workouts, a quick meditation and powering through that to-do list.
READ MORE

Never eat alone and get moving.
READ MORE

The perfect power nap, smart caffeine rules and how to avoid distractions.
READ MORE

Great conversation, the importance of socialization and smart TV tips.
READ MORE

Phone detoxing, prepping for tomorrow, best bedtimes and the most efficient nightly routine.
READ MORE
This article originally appeared in the September 2017 issue of SUCCESS magazine.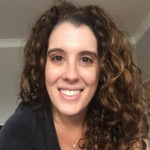 Jamie Friedlander is a freelance writer based in Chicago and the former features editor of SUCCESS magazine. Her work has been published in The Cut, VICE, Inc., The Chicago Tribune and Business Insider, among other publications. When she's not writing, she can usually be found drinking matcha tea into excess, traveling somewhere new with her husband or surfing Etsy late into the night.