3 Helpful Tips for Overcoming Low Points on Your Journey
---
How do you overcome low points on your journey?
---
OPTIMISM is the only way for me. Every journey is punctuated by low points—they are an inevitable part of life. All we can control is how we respond to those moments, and I choose to take the positive view. Every challenge is a chance for personal growth.
—Joseph Quan, co-founder and CEO of Twine Labs




STAYING CLEAR ON YOUR LIFE PRIORITIES is critical. Who you are is much more important than what you are. I'm a father and husband before I'm an entrepreneur. I don't let the journey define me. Instead, I own it and step into each opportunity wholeheartedly.
—Eyal Feldman, co-founder and CEO of Stampli


---
FOCUS ON THE LONG-TERM VISION and try to look at the challenge from a different angle. It may take you in an unexpected direction.
—William J. Plovanic, president and CEO of Obalon Therapeutic




---
This article originally appeared in the July/August 2020 issue of SUCCESS magazine.
Photo by @albertolopezphoto/Twenty20.com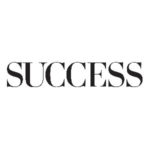 SUCCESS is your guide for personal and professional development through inspiration, motivation and training.