2016 SUCCESS Achiever of the Year: Kevin Plank
"Success doesn't happen quickly—it takes time."

Plank launched his athletic apparel line, Under Armour, in 1996 from the basement of his grandmother's Washington, D.C., home. He played college football for the University of Maryland as a fullback, where he got the inspiration for the company. Plank hated how his cotton T-shirts were always soaked in sweat after practice, so he set out to design a shirt that would stay as dry as possible. A few fortuitous events then led Under Armour to become a household name across the world. Over the past two years, Plank has realigned his goals. He has spent almost $1 billion investing in a handful of the most popular fitness trackers and apps, including MyFitnessPal and Endomondo. Inc. reports that by investing in these companies, Under Armour now has health, diet and fitness data from more than 150 million people. Under Armour's goal is to leverage this data to improve marketing, merchandising and product development.
Almost $4 billion in revenue—the company predicts it will hit $7.5 billion by 2018
Partners include Stephen Curry, Jordan Spieth, Tom Brady and Lindsey Vonn
Second-largest sportswear company in the U.S. (behind Nike)
Read more 2016 SUCCESS Achievers of the Year stories:
This article originally appeared in the February 2017 issue of SUCCESS magazine.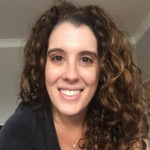 Jamie Friedlander is a freelance writer based in Chicago and the former features editor of SUCCESS magazine. Her work has been published in The Cut, VICE, Inc., The Chicago Tribune and Business Insider, among other publications. When she's not writing, she can usually be found drinking matcha tea into excess, traveling somewhere new with her husband or surfing Etsy late into the night.