Love is so many things: gentle, liberating, warm, timeless. Love is the binding that seals our very existence. Love keeps us whole and encourages us to share the adoration we feel for others, and even to cherish ourselves. If it feels like love is hiding from your surroundings, know that you can always find it within—because it is never out of reach.
Need some warmth in your life, or know someone who does? Share the love with these 17 classic quotes.
Related: 8 Traits of Healthy Relationships
1. "To love or have loved, that is enough. Ask nothing further. There is no other pearl to be found in the dark folds of life." —Victor Hugo, Les Misérables
---

2. " 'Tis better to have loved and lost, Than never to have loved at all." —Alfred Lord Tennyson
---

3. "Love is like the wind, you can't see it but you can feel it." —Nicholas Sparks
---

4. "A loving heart is the truest wisdom." —Charles Dickens
---

5. "There is no remedy for love but to love more." —Henry David Thoreau
---

6. "Love is the greatest refreshment in life." —Pablo Picasso
---

7. "Love is a fruit in season at all times, and within reach of every hand." —Mother Teresa
---

8. "Love makes your soul crawl out from its hiding place." —Zora Neale Hurston
---

9. "Love looks not with the eyes, but with the mind, And therefore is winged Cupid painted blind." —William Shakespeare
---

10. "Love is a canvas furnished by nature and embroidered by imagination." —Voltaire
---

11. "Nobody has ever measured, not even poets, how much the heart can hold." —Zelda Fitzgerald
---

12. "Love is the voice under all silences, the hope which has no opposite in fear; the strength so strong mere force is feebleness: the truth more first than sun, more last than star…" —E.E. Cummings
---

13. "Love, having no geography, knows no boundaries."―Truman Capote
---

14. "When you are loved, you can do anything in creation. When you are loved, there's no need at all to understand what's happening, because everything happens within you." —Paulo Coelho, The Alchemist
---

15. "Love is of all passions the strongest, for it attacks simultaneously the head, the heart, and the senses." —Lao Tzu
---

16. "Where there is love there is life." —Mahatma Gandhi
---

17. "Who, being loved, is poor?" —Oscar Wilde
Related: 20 Inspiring Quotes About Love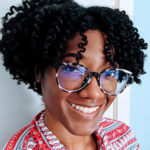 Lydia Sweatt is a freelance writer, bookworm, and bass guitar enthusiast. When she goes outside, a bicycle goes with her.