17 Empowering Quotes From the Funniest Women Alive
I'm an anxious person. I feel worried and tense about everything from an offhand comment my friend makes to running late for work. Even when my anxiety is somewhat in check, it's always lurking just below the surface of my day-to-day life. As people with anxiety know, it's not an enjoyable way to live.
I recently took on a challenge for a story I'm writing for an upcoming issue of SUCCESS magazine: performing stand-up comedy at an open mic. What could be more anxiety inducing than that? I thought. I did it partially because I felt that if I could conquer stand-up comedy (and overcome the anxiety that would inevitably happen), I could conquer anything.
As I embarked on my comedy journey, I found myself in dire need of some positive vibes to tame my self-doubt. After reading advice from some of the funniest women in comedy—both old and new—I felt more at ease about overcoming my fear. (No. 5 was my best motivator, by the way. I recommend keeping it tucked away in someplace safe.)
Related: 15 Traits of Unabashedly Successful Women
1. "I enjoy life when things are happening. I don't care if it's good things or bad things. That means you're alive."
—Joan Rivers
---
2. "I grew up in a time when women didn't really do comedy. You had to be homely, overweight, an old maid, all that. You had to play a stereotype, because very attractive women were not supposed to be funny—because it's powerful; it's a threat."
—Lily Tomlin
---
3. "I never want to be called the funniest Indian female comedian that exists. I feel like I can go head-to-head with the best white male comedy writers that are out there. Why would I want to self-categorize myself into a smaller group than I'm able to compete in?"
—Mindy Kaling
---
4. "I didn't belong as a kid, and that always bothered me. If only I'd known that one day my differentness would be an asset, then my early life would have been much easier."
—Bette Midler
---
5. "If you're creating anything at all, it's really dangerous to care about what people think."
—Kristen Wiig
---
6. "You can't be brave if you've only had wonderful things happen to you."
—Mary Tyler Moore
---
7. "If you feel like there's something out there that you're supposed to be doing, if you have a passion for it, then stop wishing and just do it."
—Wanda Sykes
---
8. "As I've gotten older and more mature, I've become much more comfortable in my own skin. After 25 years of doing stand-up, that's reflected onstage."
—Janeane Garofalo
---
9. "There's power in looking silly and not caring that you do."
—Amy Poehler
---
10. "Confidence is 10 percent hard work and 90 percent delusion."
—Tina Fey
---
11. "Now that I've matured, I've realized that—at the end of the day—what's really important is the work, not what people think of me."
—Jane Lynch
---
12. "While I was doing stand-up, I thought I knew for sure that success meant getting everyone to like me. So I became whoever I thought people wanted me to be. I'd say yes when I wanted to say no, and I even wore a few dresses."
—Ellen DeGeneres
---
13. "I still have highs and lows, maybe I don't cry salty tears as much."
—Sarah Silverman
---
14. "It's good to be able to laugh at yourself and the problems you face in life. Sense of humor can save you."
—Margaret Cho
---
15. "You should always speak your mind, and be bold, and be obnoxious, and do whatever you want and don't let anybody tell you to stop it."
—Chelsea Handler
---
16. "Do your thing and don't care if they like it."
—Tina Fey
---
17. "I think as humans, no one remembers their successes, everyone just remembers their failures."
—Mindy Kaling
Related: 7 Motivational Quotes to Help You Face Your Fears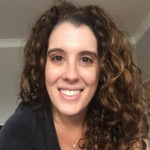 Jamie Friedlander is a freelance writer based in Chicago and the former features editor of SUCCESS magazine. Her work has been published in The Cut, VICE, Inc., The Chicago Tribune and Business Insider, among other publications. When she's not writing, she can usually be found drinking matcha tea into excess, traveling somewhere new with her husband or surfing Etsy late into the night.