17 Beautifully Simple Quotes to Channel Your Inner Minimalist
Life is complex and it's filled with so many material things, so much stuff, that it gets harder and harder to appreciate the really important things. But when you live with less and cherish the things you most need, nothing goes unnoticed and everything serves a purpose.
So instead of searching for more, find satisfaction in the things you already have and revel in the functionality they provide in your life. Never forget the things that make for a truly valuable life.
Related: How Living With Less Can Give You More
If your life is feeling cluttered, mentally or physically, it's time to summon your inner minimalist. Use these 17 insightful quotes about simplicity and minimalism to pare down.

1. "You have succeeded in life when all you really want is only what you really need." —Vernon Howard
---

2. "Too many people spend money they haven't earned, to buy things they don't want, to impress people they don't like." —Will Rogers
---

3. "Simplicity is the ultimate sophistication." —Leonardo da Vinci
---

4. "It is preoccupation with possession, more than anything else, that prevents men from living freely and nobly." —Bertrand Russell
---

5. "As you simplify your life, the laws of the universe will be simpler; solitude will not be solitude, poverty will not be poverty, nor weakness weakness." —Henry David Thoreau
---

6. "Reduce the complexity of life by eliminating the needless wants of life, and the labors of life reduce themselves." —Edwin Way Teale
---

7. "The secret of happiness, you see, is not found in seeking more, but in developing the capacity to enjoy less." —Socrates
---

8. "The ability to simplify means to eliminate the unnecessary so that the necessary may speak." —Hans Hofmann
---

9. "The simplest things are often the truest." —Richard Bach
---

10. "That's been one of my mantras—focus and simplicity. Simple can be harder than complex: You have to work hard to get your thinking clean to make it simple. But it's worth it in the end because once you get there, you can move mountains." —Steve Jobs
---

11. "It is always the simple that produces the marvelous." —Amelia Barr
---

12. "Truth is ever to be found in simplicity, and not in the multiplicity and confusion of things." —Isaac Newton
---

13. "Purity and simplicity are the two wings with which man soars above the earth and all temporary nature." —Thomas Kempis
---

14. "Simplicity is making the journey of this life with just baggage enough." —Charles Dudley Warner
---

15. "In order to seek one's own direction, one must simplify the mechanics of ordinary, everyday life." —Plato
---

16. "Simplicity is the glory of expression." —Walt Whitman
---

17. "Simple pleasures are the last healthy refuge in a complex world." —Oscar Wilde
Related: A Good Life Contains These 6 Essentials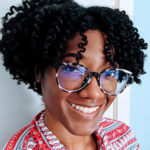 Lydia Sweatt is a freelance writer, bookworm, and bass guitar enthusiast. When she goes outside, a bicycle goes with her.