15 Loving Quotes About the Joys of Motherhood
It might be physically impossible to count the ways a mother expresses her love. Where loving warmth meets a teachable moment, that's where you'll find a mother, confidently wielding her superhuman ability to be everything you'll ever need. With a knack for adapting, she goes from teacher to comforter to selfless giver in a matter of minutes—an awesome thing to witness.
Related: 18 Inspiring Quotes About Being a Mom
This Mother's Day, reach out to the moms in your life and share some kind words to show how much you appreciate them. You can start with these 15 loving quotes.
1. "Having children just puts the whole world into perspective. Everything else just disappears." —Kate Winslet
---

2. "When you are a mother, you are never really alone in your thoughts. A mother always has to think twice, once for herself and once for her child." —Sophia Loren
---

3. "Motherhood: All love begins and ends there." —Robert Browning
---

4. "[Motherhood is] the biggest gamble in the world. It is the glorious life force. It's huge and scary—it's an act of infinite optimism." —Gilda Radner
---

5. "To describe my mother would be to write about a hurricane in its perfect power. Or the climbing, falling colors of a rainbow." —Maya Angelou
---

6. "Having kids—the responsibility of rearing good, kind, ethical, responsible human beings—is the biggest job anyone can embark on." —Maria Shriver
---

7. "You're always going to wonder if you're doing things wrong, but that's what it means to be a mom, to care so much about someone else that you just want to be as perfect as possible." —Naya Rivera
---

8. "The moment he wakes up from a nap.… Just a gummy mouth, no teeth, just a big smile, happy that you're alive and you're just looking at him. That's probably the most magical." —Jessica Biel
---

9. "I believe the choice to become a mother is the choice to become one of the greatest spiritual teachers there is." —Oprah Winfrey
---

10. "Mothers and their children are in a category all their own. There's no bond so strong in the entire world. No love so instantaneous and forgiving." —Gail Tsukiyama
---

11. "Of all the rights of women, the greatest is to be a mother." —Lin Yutang
---

12. "God could not be everywhere, and therefore he made mothers." —Jewish Proverb
---

13. "Mother: the most beautiful word on the lips of mankind." —Kahil Gibran
---

14. "A mother's happiness is like a beacon, lighting up the future but reflected also on the past in the guise of fond memories." —Honore de Balzac
---

15. "Youth fades; love droops; the leaves of friendship fall; a mother's secret hope outlives them all." —Oliver Wendell Holmes
Related: Why I Rented a Mom Instead of a Therapist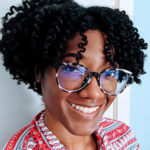 Lydia Sweatt is a freelance writer, bookworm, and bass guitar enthusiast. When she goes outside, a bicycle goes with her.