15 Inspiring Quotes About Living Your Life on Purpose
To meet your destiny, you first have to meet your purpose―a boundless, passionate energy that guides you down a path created just for you. The more you travel down this road, seeking out new ways to shape the life you want to live, the closer you'll get to defining who you are why you're here.
Related: How to Find Your Purpose
The greatest minds use this powerful sense of purpose to fuel their passions―and if they can do it, why not you? Start living a life of purpose today with inspiration from these 15 motivating quotes.
1. "There is no greater gift you can give or receive than to honor your calling. It's why you were born. And how you become most truly alive." ―Oprah Winfrey
---

2. "I believe purpose is something for which one is responsible; it's not just divinely assigned." ―Michael J. Fox
---

3. "If you organize your life around your passion, you can turn your passion into your story and then turn your story into something bigger―something that matters." ―Blake Mycoskie
---

4. "The self is made, not given." ―Barbara Myerhoff
---

5. "Lean forward into your life. Begin each day as if it were on purpose." ―Mary Anne Radmacher
---

6. "The secret of success is constancy to purpose." ―Benjamin Disraeli
---

7. "Having a sense of purpose is having a sense of self. A course to plot is a destination to hope for." ―Bryant H. McGill
---

8. "What am I living for and what am I dying for are the same question." ―Margaret Atwood
---

9. "People who use time wisely spend it on activities that advance their overall purpose in life." ―John C. Maxwell
---

10. "I would argue that nothing gives life more purpose than the realization that every moment of consciousness is a precious and fragile gift." ―Steven Pinker
---

11. "There is no greater agony than bearing an untold story inside you." ―Maya Angelou
---

12. "Great minds have purposes, others have wishes." ―Washington Irving
---

13. "No man or woman is an island. To exist just for yourself is meaningless. You can achieve the most satisfaction when you feel related to some greater purpose in life, something greater than yourself." ―Denis Waitley
---

14. "We must have a theme, a goal, a purpose in our lives. If you don't know where you're aiming, you don't have a goal." ―Mary Kay Ash
---

15. "When you stay on purpose and refuse to be discouraged by fear, you align with the infinite self, in which all possibilities exist." ―Wayne Dyer
Related: If You're Searching for Purpose, Ask Yourself These 5 Questions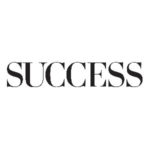 SUCCESS is your guide for personal and professional development through inspiration, motivation and training.