14 Loving Quotes About Family
Family might be defined as a group of people who are related to each other, but it's more than that. It's a meaningful connection, an experience. It's an incredible and unbreakable bond—created by mothers, fathers, sisters, brothers. It's comfort in a world of uncertainty. It's a shoulder to lean on. It's a source of inspiration. It's love and support. It's that warm and fuzzy feeling. It's wonderful, and it's necessary.
Related: All in the Family
Here are 14 quotes to remind you why family matters.
1. "A happy family is but an earlier heaven." —George Bernard Shaw
---
2. "The family is the test of freedom; because the family is the only thing that the free man makes for himself and by himself." —Gilbert K. Chesterton
---

3. "You leave home to seek your fortune and, when you get it, you go home and share it with your family." —Anita Baker
---

4. "Call it a clan, call it a network, call it a tribe, call it a family: Whatever you call it, whoever you are, you need one." —Jane Howard
---

5. "The family is one of nature's masterpieces." —George Santayana
---

6. "Families are the compass that guides us. They are the inspiration to reach great heights, and our comfort when we occasionally falter." —Brad Henry
---

7. "Other things may change us, but we start and end with the family." —Anthony Brandt
---

8. "Family is not an important thing, it's everything." —Michael J. Fox
---

---

10. "The only rock I know that stays steady, the only institution I know that works, is the family." —Lee Iacocca
---

11. "Without a family, man, alone in the world, trembles with the cold." —Andre Maurois
---

12. "The informality of family life is a blessed condition that allows us all to become our best while looking our worst." —Marge Kennedy
---

13. "In family life, love is the oil that eases friction, the cement that binds closer together, and the music that brings harmony." —Friedrich Nietzsche
---

14. "Rejoice with your family in the beautiful land of life." —Albert Einstein
Related: 8 Traits of Healthy Relationships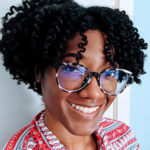 Lydia Sweatt is a freelance writer, bookworm, and bass guitar enthusiast. When she goes outside, a bicycle goes with her.