12 Gifts Every Entrepreneur Deserves
There you are, daydreaming of a peaceful, holiday break coming up, and the phone rings. Then your email dings, and dings again. And then up pops a text message. So when your employee taps on your office door, you crumble up and toss the idea of a restful holiday break into the trashcan.
Running a business isn't, and never will be, simple—or peaceful. But because everyone needs a minute to recharge and refresh—even, maybe especially, entrepreneurs—decide to treat yourself to a gift that will help you do just that. You, nor your company, can really succeed if you're charging full speed ahead, all the time.
We asked the Young Entrepreneur Council (YEC) what they think are the most important gifts leaders can give themselves during the holiday season. So get in the giving mood, and indulge in one of these 12 ideas, as a gift from you to you:
1. A Tech-Free Vacation
It often seems almost impossible to break away from your company anytime, even over the holidays. But while your friends and family are invested in your business success, what they really care about is spending time with you. And that doesn't mean you AND your constant iPhone interaction! Close your computer, set your phone to silent and focus on the main thing in your life. The to-do's can wait.
—Grant Gordon, Solomon Consulting Group
2. An Odesk Account
Sign up for Odesk and outsource all the tedious tasks that consume too much of your time. Extra time to spend on what really matters (whether that's driving revenue or spending more time with your family) is the best gift money can buy.
—Josh Weiss, Bluegala
3. Reflection
The holidays represent a great time to see the bigger picture of everything you are accomplishing. Spending quality time with your employees, their families and your customers helps you realize the greater impact you have made by creating their jobs and the products that serve your customers.
—Matt Ames, MN Pro Paintball
4. Peace of Mind
Whatever is stressing you around the holiday season— bills to be paid, employees to speak with, product or client issues—make sure to solve it before the extended break. Do not push it off until January. Get it done now so you can take a little time to enjoy.
—Adam Stillman, SparkReel
5. An Adventure
Every founder needs time to regroup, re-energize and step back for a few moments. An adventure is always a great way to do that. Whether it's a quick trip to the beach to disconnect for a few days or a bucket list item like visiting Nepal, doing something out of the ordinary is a great way to reset and come back to work better than ever.
—Brooke Bergman, Allied Business Network Inc.
6. A Clear Head
The holidays represent the best time of year to spend with your loved ones, and they're at the end of the year for a reason. Taking the necessary time off from your busy schedule allows you to review the entire year and consider what's to come for the next. This step back embodies a complete assessment period that requires a clear, focused mind. Relax, smile and think about your future.
—Logan Lenz, Endagon
7. Happy, Refreshed Employees
If your business allows for it, give your employees time to relax and spend time with their families over the holidays. For example, if an employee has taken time off, wait until he or she has returned to the office to send that important email. That way, they'll come back refreshed and recharged after the holidays, instead of anxious about the requests piling up in their inbox.
—Jared Feldman, Mashwork
8. Silence
From conference calls to podcasts, an entrepreneur's day is constantly filled with listening and retaining. The best gift to give yourself is the gift of silence. Turn off your cellphone, lower your music, don't turn on your TV and simply sit with yourself in silence. Sometimes the absence of noise helps to clear your mind for its own thoughts and make room for your next brilliant idea!
—Kim Kaupe, ZinePak
9. Friendship
You want to know what's more important than money? It's having a real connection with people and/or love in your life. Take some time off to hang out with your friends and family, because those are the people who will always be there, whether your company is successful or not. Your company may be gone tomorrow, but they will stick around.
—Andy Karuza, SpotSurvey
10. Self-Care
After juggling business, family and other commitments, it's easy for founders to be totally depleted by year's end. A bonus gift to give oneself would be a commitment to practicing self-care more in the future and seeing it as a success strategy. As Arianna Huffington says, "Get your eight hours and sleep your way to the top!"
—Erin Weed, evoso inc.
11. People Who Make Your Life Easier
I recently wrote down my employees' names and highlighted them with either green for "yes," red for "no," or yellow for "no change." I assigned the greens to mentor the yellows, and we let the reds go. As entrepreneurs, the biggest gift can be realizing that removing obstacles is often more efficient than building bridges.
—Justin Gray, LeadMD
12. Time to Learn
For a company to succeed, it needs the constant input of new insights and ideas. Find inspiration by submerging yourself in as many different topics as possible. I love to read and watch videos during the holiday season. After reading a handful of books on varying topics, I start to think differently and see problems from another angle. It gives you a vital sense of perspective.
—David Tomas, Cyberclick
Being an entrepreneur requires a whole lot of mental energy. Check out the 5 emotional challenges that come with the highs and lows of the job.
Young Entrepreneur Council (YEC) is an invite-only organization comprising the world's most promising young entrepreneurs. In partnership with Citi, YEC recently launched StartupCollective, a free virtual mentorship program that helps millions of entrepreneurs start and grow businesses.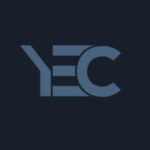 Young Entrepreneur Council (YEC) is an invite-only organization comprised of the world's most promising young entrepreneurs. In partnership with Citi, YEC recently launched BusinessCollective, a free virtual mentorship program that helps millions of entrepreneurs start and grow businesses.