How to Make Extra Money While Being Happy in 2023
Knowing how to make extra money in your spare time has itself become an important skill. At one time, mostly students, stay-at-home parents and retirees sought side gigs for extra cash. But today, even professionals with great careers want a piece of the action.
And for good reason! While side hustles have unique challenges, they also offer great rewards. That extra cash may be put toward starting your own business or buying a vacation home that is just out of reach. It could be to pay down debt, defeat interest rate hikes or to have extra money to invest in crypto or a risky stock. A new car, marriage, dream vacations or retirement and health savings security may each and all play a role in our drive to work for extra money.
But just as importantly, the best side jobs go beyond added savings for our bank accounts or paying off debts. Part time gig work can gratify us by tapping into the skills and passions that we left behind as our careers evolved. They can challenge us in new and exciting ways. In some cases, side gigs lead to full-time careers and even opportunities to thrive as a solopreneur. And it can all start with just a few spare hours a day. Let's look at some of the best options you can take to make extra cash in your free time.
Side hustle from home by revisiting your creative side.
We often graduate college with career-oriented degrees in education, business, science or engineering. But some of our most memorable courses were often within our minors and fun electives. Think back to the creative pursuits you truly enjoyed. Your passion for creative writing or visual arts can transform into side money through freelance gigs such as content editing or commercial graphic design. Services such as Upwork and Freelancer help you freelance your talents including:
Writing and translation
Video editing and animation
Book and album cover art
Commercial voice acting
Photography and photo editing
Website design and maintenance
And much more
If you are more "hands on" with your creativity, you can find opportunities for extra money, too. Websites such as Etsy provide you the opportunity to market your more tangible creations. Whether you craft homemade jewelry, sculpt with metal or clay, fashion unique apparel, or design home items for utility or decor, you can sell them through Etsy with just a few simple steps.
Turn your alone time into cash-paying gig work.
Realistically, creative endeavors can be extremely hard to market. Competition is high, and you will need unique talent and persistence.
If your short term goal is simply to make some extra cash, consider the types of services that offices and other establishments need during their off hours. Office cleaning, indoor plant care, floor and carpet frequently depend on outside contractors. Commercial storage area cleanup, and light groundskeeping provide similar opportunities for extra cash. In each case, you can enjoy mindful time away from the stress of your day job. Just search a service such as Indeed for establishments in your area hiring for these or other services.
Similarly, pet care and dog walking apps such as Rover and PetSitter.com get you on your feet again while making extra money with some alone time. In fact, if there's a way for people to add convenience to their lives while saving time, you'll likely find a money-making app to fit their niche and yours.
Use your trade skills for added income.
A friend of mine worked in one of the fastest paced industries there is: restaurant management. To unwind, he'd hike the Montana trails in and around Yellowstone. He learned the trails, best safety practices and wildlife identification well enough that friends began asking for tours. Then, friends of friends. He turned his trade into a side gig for extra cash for years, building clientele until he eventually left the restaurant business to turn a side hustle into a full time gig.
Trade skills can be very lucrative in our digital era. Real world problem-solving skills meet high demand across industries. Start with what you know and what you enjoy. Do you already know a useful trade such as office painting, home repair or HVAC well enough to approach business parks or apartment complexes? Many of them seek off-hours tradespersons.
And if you don't know a trade skill, maybe one has always interested you. Check out your local college for adult learning and continuing education programs. Often, with just a few online or in-person courses, you can earn certification in high-demand, off-hours trades ranging from IT and website maintenance to nursing.
Even without certification, you may have useful skills to make money in your off-hours. Apps such as TaskRabbit help you earn extra cash by applying your services to jobs including:
IKEA and other home assembly
Mounting television screens
Moving assistance
Bathroom and kitchen cleaning
Simple plumbing
And much more
Turn your car into a cash-generating machine with delivery services.
You're probably already familiar with money-making options such as Lyft and Uber. And while these are great options for some, others have safety concerns or simply prefer quieter time after a long day at work. No worries! If you enjoy a little drive time, other options exist to make extra money from your car.
Consider applying for grocery delivery through your local market or apps such as freshdirect and Instacart. Chain stores such as Publix, Walmart, Whole Foods and Target have their own unique services. You may even do the shopping from a list rather than a simple pickup, getting you back on your feet if you've been at a desk all day. For prepared food delivery, an increasing number of restaurants depend on DoorDash, and drivers can realistically earn up to $25 per hour in extra cash.
Make extra money online in your spare time.
If you work on your feet throughout the day, there's a good chance that you spend your off hours online. And let's face it—we're usually quite bored in the process. Why not transform that lost time into productive, money-earning time?
Making extra cash online has almost limitless gig opportunities ranging from job recruiter and online chat representative to Adobe CC Suite specialist or math tutor. In fact, the range of possibilities may seem overwhelming at first.
Consider your skills and interests to get started. You may manage social media profiles, provide bookkeeping services, update databases for colleges or hospitals, proofread professional copy, or take calls and manage orders. If you seek variety, you can even do a little of each by working for a company as a virtual assistant. The key to finding what works for you boils down to asking yourself:
What are my marketable skills?
What would I enjoy?
What would add long-term satisfaction and variety?
Platforms such as Upwork can help you find your best fit. Or search for online or remote positions through free web services such as Ziprecruiter and Indeed. Either one also lets you set up daily alerts according to your skills and interests. That way, you can take as much time as you need to find the right online gig for you.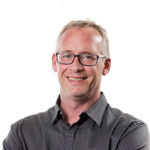 Bryan enjoys the digital space where arts and technology meet. As a writer, he has worked in education, health and wellbeing, and manufacturing. He also assists smaller businesses in web development including accessibility and content development. In his free time, he hikes trails in central Florida.