11 Morning Routine Hacks to Get You Out the Door Faster
It's Monday and you're scrambling. You had a really fun weekend and it feels like it went too fast (per usual), which made it that much harder to get up when you'd wanted to. So because you pressed the snooze button one time too many, you're rushing around trying not to forget anything before you run out the door. You want to kick yourself for not preparing for the week last night, but it's too late now. The week already feels stressful.
Related: 5 Sunday Habits of People Whose Mondays Don't Suck
If this is you, it doesn't have to be. You can take control of your days—make them happier, less stressful and more productive—just by hacking your morning routine. We asked members of the Young Entrepreneur Council for their suggestions; try them out and see how much better you feel tomorrow morning.
1. Pick your outfit the night before.
If I have an early morning, I set out my clothes for the next day the night before. I also check the weather and my calendar to ensure that I pack an umbrella and any other necessary things. This removes decisions and lets you rush out the door in the morning.
—Adelyn Zhou, Alight Labs
2. Don't check your phone.
If you want to get out the door quickly and in the best mood possible, don't check your phone. Save it for the office. You'll have plenty of time to clear your notifications. Avoid waking up to your phone; instead, wake up with a sense of purpose. Take control of your mornings and start your day intentionally instead of reacting to the noise on your phone.
—Robby Berthume, Bull & Beard
3. Buy a timed coffee maker.
My programmable coffee machine has my coffee ready to go when I need to walk out the door. My office is only a few blocks away from my house and I drink it on the way. That saves me at least 10 to 15 minutes of valuable time that I put in at the office in the precious morning hours.
—Charles Moscoe, SkinCare.net
4. Don't work before work.
If I start checking my email at home, I never get out the door on time. So I've made it a habit to not answer any emails until I get to the office. I prefer to enjoy my morning with family and then head out for the workday. Since that makes for a calmer morning, I find I am out the door faster without any chaos.
—John Rampton, Due
Related: 7 Easy Hacks for Productive Mornings
5. Make a to-do list.
I use an app on my phone that breaks down my morning routine into a list for me to check off and ensures I'm ready to go without forgetting anything. I really like using Any.do, but there are dozens of to-do list apps.
—Andrew O'Connor, American Addiction Centers
It seems really simple and obvious, but the first thing I do as I get my day started is down a giant glass of water. It wakes me up, gets my metabolism going and rehydrates me. When I don't get some water in my system, I find myself a lot more sluggish, and it takes me way longer to get myself ready to work.
—Sean Ogle, Location Rebel
7. Establish a simple routine.
Getting two young kids out the door in the morning is a different ballgame. My morning hack is establishing a routine that can be followed by a 3-year-old: Go potty. Take your medicine. Do your hair. Brush your teeth. Put your clothes on. Make breakfast. Wash your face. Following the same routine—whether you're 3 or 30 years old—gets you out of the door because you know what's next.
—Brett Farmiloe, Markitors
8. Eat at the office.
Having healthy breakfast items and coffee ready to go at the office really helps get me out the door faster since I don't have to spend time preparing those at home. I also put anything I might need to take to the office right by the door so I don't forget anything.
—Russell Kommer, eSoftware Associates Inc
9. Assign tasks the night before.
Every night before I go to sleep, I spend a half hour going through the current day's events and whether I was able to focus on the most important tasks that helped move my business forward. Based on that, I write a list of the three most important tasks that need to get done the next day.
—Rahul Varshneya, Arkenea LLC
10. Set alarms for everything.
I set alarms to avoid getting caught up in one activity in the morning. I know what time I need to leave the house to make it to the office on time and I set my alarms according to that. It's a great reminder to "get a move on" because it's easy to lag in the morning.
—Shalyn Dever, Chatter Buzz
11. Set your clock ahead.
Here's a simple routine hack that works: Set all your clocks ahead by at least 15 minutes. This will put you on your tail to work harder to get out the door "on time" while also freeing up extra time to get you where you're going. Don't get sucked into using the extra 15 minutes as an opportunity to move slow and cheat. You must treat the clock as your motivation to move quickly.
—Kristopher Jones, LSEO.com
Related: 7 Things Successful People Do on Monday Mornings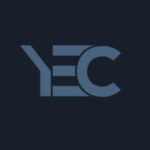 Young Entrepreneur Council (YEC) is an invite-only organization comprised of the world's most promising young entrepreneurs. In partnership with Citi, YEC recently launched BusinessCollective, a free virtual mentorship program that helps millions of entrepreneurs start and grow businesses.