10 Ways to Overcome Fear and Break Out of Your Comfort Zone
Fear is a natural and essential part of growth. Every time we consciously choose to step outside of our comfort zone, the next uncomfortable thing becomes a little bit easier.
Related: 5 Ways Stepping Outside My Comfort Zone Made Me a Better Person
We asked members of the Young Entrepreneur Council how they take those small but powerful daily steps. Here's what they said.
1. Take nothing for granted.
I've learned a lot through suffering, as much as I have through success. And I'm grateful for the suffering the most. Going through a divorce, splitting ways with a wayward business partner, working to the point of sickness… you name it. Suffering has led me to a place where I try to take nothing for granted. When you avoid taking your business and relationships for granted, it's much harder to be complacent.
—Robby Berthume, Bull & Beard
2. Switch up your routine.
Routines are as much about comfort as they are about efficiency. Each day, I switch up my routine in small but meaningful ways. I'll walk a new route to work, stop for lunch at different times of the day and take the stairs instead of the elevator. Small shake-ups in my routine lead to meeting new people and seeing different sights, which help kick-start ideas for both my work and personal life.
—Kim Kaupe, ZinePak
3. Move toward your fears.
I found that the things I'm afraid to do are often the things that have the greatest potential to expand my life. Now when I feel fear, it's usually an indicator that I need to do that thing I'm afraid of. Making a commitment to lean into that each day has been really uncomfortable at times, but it has also been responsible for a lot of great memories and a deep level of personal satisfaction.
—Mark Krassner, Expectful
4. Give up control.
It might not be an everyday thing, but giving up bits of control of my company takes me out of my comfort zone. Hiring someone to run our social media, delegating new inquiries to speak to someone on my staff or letting my employees take the lead on client projects have all taken me out of my comfort zone, which is important.
—Leila Lewis, Be Inspired PR
5. Try something new until you feel comfortable.
Anything that I struggle with, I keep trying different approaches until I'm no longer scared of it. Sometimes it takes a while to get comfortable, so I try different approaches daily, or just keep at it until it becomes comfortable. Then I move to the next uncomfortable thing.
—Drew Hendricks, Buttercup
6. Ask the questions other people don't like to.
I want to know what's up with my employees, customers and everything going on in between. This means having frequent and open conversations with my employees and getting customers on the phone to find out how they liked their experiences with my business. I ask tough questions to address real issues and promote growth for my business.
—Zev Herman, Superior Lighting
7. Start conversations with strangers.
I really enjoy talking to people, and I've found that striking up a conversation with the person next to me, while I'm waiting for transportation or enjoying a meal at a lunch place's bar seating, is a great way to overcome shyness with new people. It's also a good way to learn amazing things about the world and the people in it.
—Matt Doyle, Excel Builders
8. Agree to something you wouldn't normally consider.
Sometimes when someone offers me something that I would normally refuse, I like to surprise myself by saying yes, whether it is something business-related, like trying a new strategy, or accepting an invitation to join an amateur sports team on the weekend. Even if it doesn't work out, I always learn something from the experience.
—Russell Kommer, eSoftware Associates Inc
9. Get in front of the camera.
I get in front of the camera on a daily basis. Creating videos always challenges me to present information in the best way possible, step out of my comfort zone and put myself out there on the internet. Whether it's on marketing growth hacks or tutorials on how to use my software, my goal at the end of the day is to educate consumers even if that means getting a little uncomfortable.
—Solomon Thimothy, OneIMS
10. Keep a list of growth goals.
I keep a list of growth goals. Things like "practice public speaking," "take a risk," "explore a new and strange idea." I keep the list close by, and I always try to read it at the end of the day. Because I got into the habit of reading the list, I know I'll be accountable to it. It forces me to take these steps during the day.
—Nicole Munoz, Start Ranking Now
Related: 19 Quotes About Facing Your Fears​

Photo by Chawki/Twenty20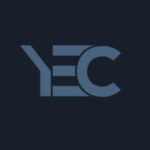 Young Entrepreneur Council (YEC) is an invite-only organization comprised of the world's most promising young entrepreneurs. In partnership with Citi, YEC recently launched BusinessCollective, a free virtual mentorship program that helps millions of entrepreneurs start and grow businesses.