10 Action-Packed Quotes to Keep You Motivated at Work
How's work? Are you engaged, working in flow and making breakthroughs, or are you disengaged, struggling to find motivation and produce results? To perform at your best, it's important to check in with yourself: Where are you going? What are you doing to get there?
Don't get caught up in the daily grind or stuck in self-doubt. Get motivated! Be intentional, work hard, and keep at it. You'll only get ahead one step at a time, so you might as well start today. Here are some words of encouragement on the power of doing.
1. "Perfection is not attainable, but if we chase perfection we can catch excellence." – Vince Lombardi
---
2. "I always did something I was a little not ready to do. I think that's how you grow. When there's that moment of 'Wow, I'm not really sure I can do this' and you push through those moments, that's when you have a breakthrough." – Marissa Mayer
---

3. "Do not let what you cannot do interfere with what you can do." – John Wooden
---
4. "Don't watch the clock; do what it does. Keep going." – Sam Levenson
---

5. "The future depends on what you do today." – Mahatma Gandhi
---
6. "Success is the sum of small efforts, repeated day in and day out." – Robert Collier
---

7. "The secret of getting ahead is getting started." – Mark Twain
---
8. "I have been impressed with the urgency of doing. Knowing is not enough; we must apply. Being willing is not enough; we must do." – Leonardo da Vinci
---
9. "Nothing will work unless you do." – Maya Angelou
---

10. "It is never too late to be what you might have been." – George Eliot
Related: 5 Keys to Leveling Up Your Career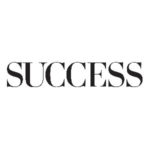 SUCCESS is your guide for personal and professional development through inspiration, motivation and training.