Discover the Best Volunteer Opportunities for Teens
Providing our talents and time to local causes plays a crucial role in the give back movement. Volunteering is important for both our individual growth and the enrichment of our local community. Yet, volunteer opportunities for teens play an even more unique role by providing a path to adulthood, citizenry and employability.
Let's look at some of the benefits high school aged youth will enjoy through volunteering, as well as the opportunities most likely to make an empowering and lasting mark.
Why teens should consider volunteering
In many ways, teens should consider volunteering for many of the same reasons as adults. But the benefits of personal development, professional development and learning soft skills are amplified due to their age.
Teenage youth exist in a crossroads where even small decisions may impact the entirety of their personal and professional lives. Volunteering gives teens the opportunity to better understand their worth by learning new skills, expanding their network in a positive environment and gaining confidence through positive engagement. They also gain emotional intelligence at a time when most of their learning centers around academic subjects taught in school.
Lastly, most high school youth barely have a resume beyond academic awards and school activities. Teens who include volunteer work on their resume show they take initiative, a critical component of leadership.
Volunteering opportunities for teens
With youth volunteerism offering so many net positives, it's surprising that more teenagers don't take advantage. But for many, they simply don't know the plethora of opportunities available, many of which are suited to their skills, interests and plans for a prosperous future.
Let's look at the top volunteering opportunities for teens, as well as easy ways to get started.
1. Help out with neighborhood revitalization
Our living spaces and streets help define our neighborhoods. Local revitalization projects offer teens an amazing opportunity to directly impact their communities while building pride in their communities. Whether engaging in hands-on cleanup and construction or volunteering in an office, young adults develop a sense of civic responsibility, teamwork and leadership while addressing key issues close to home.
Habitat for Humanity Youth Programs, for example, provide opportunities for persons aged 5 to 40 to volunteer while contributing to safe and affordable housing for others.
2. Spend time working with nature conservation groups
Recent data shows that three out of four young people globally suffer from eco-anxiety. One of the best ways to manage anxiety is through action. Whether helping build awareness of clean air and water issues, advocating for nature conservancy grants or lending a hand to clean beaches and other natural areas, youth learn how to make a positive difference.
Organizations such as The Nature Conservancy, U.S. Fish & Wildlife Service and others offer volunteer opportunities for teens to learn new skills while benefiting the environment.
3. Give back with health and humanitarian organizations
Teenagers who volunteer in health and humanitarian efforts provide valuable support to health care professionals and to their community. Whether lending a hand at a local hospital, assisted care facility or a community clinic, teens gain exposure to the medical field while developing greater empathy as a leader. They also experience a greater sense of purpose by contributing to a healthier and more compassionate society.
Red Cross Youth provides many volunteer health care opportunities nationwide for students in kindergarten through 12th grade and even in college. You can also contact a local hospice, clinic or other organization.
4. Ask teachers about tutoring opportunities
Assisting others with their educational pursuits not only provides a service, but also helps teens solidify their own understanding of academic materials. Plus, opportunities are readily available. Simply reach out to your trusted high school teachers or guidance counselor. Local libraries and community organizations may also provide opportunities to help younger learners with their homework.
If no local avenues for tutoring exist, check out resources such as Learn to Be for online volunteer opportunities for high school and college students alike.
5. Check on teen volunteer opportunities at the library or a museum
While on the subject of education, teens may also find volunteer opportunities through institutions such as local libraries and museums. Often underfunded and understaffed, these sources of community and artistic preservation frequently seek assistance while offering a sense of responsibility, teamwork and skills especially useful for young adults.
Speak with your teacher or guidance counselor, or simply search for libraries, museums or historical preservation organizations near you.
6. Help coach a youth sports league
Sports-loving teens can also lend their assistance in fitness and athletics. Opportunities include coaching youth teams at school or assisting in fitness and sports programs at local community centers and nonprofit organizations. In doing so, they influence young athletes while promoting physical activity, discipline and sportsmanship. The pride and leadership skills gained from coaching can likewise last a lifetime.
Talk to your coach at school about available opportunities, or search for local needs through leading organizations such as the YMCA.
7. Pitch in to help address hunger and nutritional poverty
A common staple of teen volunteerism lies in assisting the hungry and under-nourished. Teens learn about food insecurity firsthand while contributing to hunger relief efforts that help ensure vulnerable communities receive adequate nutrition and care. This form of generosity creates a stronger, more compassionate society while nurturing personal growth and civic engagement among young people.
Outlets for teens to assist may include helping at local food banks, homeless shelters, nursing facilities and the Meals on Wheels programs.
8. Give back by caring for animals
Charitable giving of your time can extend beyond humans. Animal shelters frequently seek volunteers to assist with feeding, walking of animals as well as other pet care. High school students may also consider opportunities to develop in-office skills and outreach in the form of public awareness drives and fundraising.
Along with checking your area shelters, you may choose to seek volunteer openings at The Humane Society. Also, don't forget to look into animal sanctuaries for potential work in a variety of programs including animal therapy.
9. Find opportunities through school and houses of worship
While we've mentioned finding teenage volunteer opportunities through school, those were in specific areas such as tutoring or athletics. But expressing your interest to counselors or teachers can unlock a plethora of other opportunities. For instance, your school may offer Key Club membership for opportunities near your school and beyond.
Similarly, leadership at your favored house of worship will likely provide volunteer opportunities simply by asking. These leaders will gladly guide youth in activities that build leadership skills while teaching the values of charity and community enrichment.
10. Use websites to find local volunteer opportunities for teens
We've provided some of the top areas to consider for teenage volunteer opportunities. With these in mind, the challenge may simply lie in finding specific places to contribute time in your area.
Multiple websites can help by matching your field of interest, schedule and type of work desired with openings in your area. Consider visiting the following for guidance:
Do Something: With a mission to fuel young people in changing the world, this organization focuses on issues close to teens today such as environmentalism, education and mental health.
VolunteerMatch: This robust volunteer search engine matches your causes and interests and provides a filter to search exclusively for volunteer opportunities for teens.
Photo by BAZA Production/Shutterstocl.com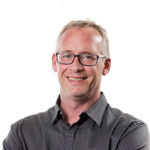 Bryan enjoys the digital space where arts and technology meet. As a writer, he has worked in education, health and wellbeing, and manufacturing. He also assists smaller businesses in web development including accessibility and content development. In his free time, he hikes trails in central Florida.