Top of Mind: For the Good of Business and Beyond
I'm bothered by the lack of collaboration I see in governments and between businesses and society. At the same time, I see inspiring acts of collaboration and innovation to do good in the world, and we need to highlight those examples, so it inspires others to assume positive intent and, instead of being disenchanted, learn to see what's positive and possible in the world.
—Kat Cole, president, Cinnabon
As an entrepreneur, I've had to make a shift from "maker" to "manager." When I started BlueBridge, the best thing I could do for the business was to "make" with 100 percent of my time. As the business has grown, I've transitioned into a management position, overseeing others who do most of the making. I no longer measure my productivity by how much I personally output, but rather by how productive I help my team to be. The best thing I can do for my business now is give everyone the tools they need to excel.
—Santiago Jaramillo, founder and CEO, BlueBridge Digital
I'm focusing on mindfulness in both my personal life and in our mission at Lark. Being mindful begins with becoming aware so you can be in control of how you choose to live—becoming mindful of your negative emotions so you can let go of them, or of how much and what you eat, or of choosing to do what you're doing at present to the best of your ability. This is the secret to building better habits and learning self-control. It's tough but so gratifying.
—Julia Hu, founder and CEO, Lark Technologies
Right now I am focused on documentation—whether it's a recipe or a business practice or protocol. Everything is moving faster and faster; it's important to get it all written down. Documenting what one has done can make a huge difference down the line—for teaching others as well as for teaching yourself—what worked, what didn't and how to adapt to ensure that you keep moving forward.
—Jill Donenfeld, founder, The Culinistas
My eyes are fixed on the future, on growth and on sustainability. I chose never to acknowledge the limits that can be felt while growing up in a Third World country. You don't become successful by going after only what you are certain you can catch. Instead, you must reach beyond what you can see, for it is in that unknown territory where vision beyond wildest imagination meets fruition. Never underestimate the power of a vision.
—Vielka McFarlane, president and CEO, Celerity Educational Group
Going from desktop computing to mobile computing is the most fundamental shift we have ever seen in technology. Sadly, the most common task, browsing the Web, is fundamentally broken. It's ugly, slow to load and makes very little money for publishers. Finding ways to continually reinvent the Web to fix these problems is top of mind for me and is my life's work.
—Jason L. Baptiste, CEO of Onswipe and author
One of the biggest struggles in running a rapidly growing startup is learning to focus while so many things are vying for your attention. I started using guided meditation tapes on my iPhone. After a time, the chitter-chatter in my mind started to calm down. Meditation has now become a key part of my day, allowing me to decompress and be in a high-pressure job with little stress.
—Josh Buckley, founder, MinoMonsters
An area I'm tracking closely right now is autonomous driving technology. A vehicle's ability to plan, track and execute your route is an incredible step forward with the potential to revolutionize personal and commercial transportation. There are large and small companies alike running after this opportunity, and there are already basic autonomous driving technologies in vehicles on the market. Google has even posted a video of its self-driving car with the precision to go through a restaurant drive-through. This is the future of transportation and a future that is ripe for entrepreneurial innovation.
—Rebecca Hough, CEO and co-founder, Evatran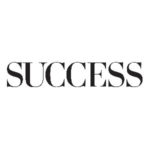 SUCCESS is your guide for personal and professional development through inspiration, motivation and training.