Tackling Business Strategy: 6 Tenets of Building a Scalable Brand
Scalability refers to the ability of a business to increase revenue without much increase in costs. For example, suppose you own Emma's Pet Treats. Maybe you bake dog biscuits for a local pet boutique. It only takes you a couple of hours per day, but your product is great. Demand increases and soon, a pet center in a neighboring town decides to carry them. Now, you bake twice as many treats. But although this doubles your cost in time and ingredients, you don't need to buy a new oven. You don't need to rent additional space, and even increases in energy costs are marginal. You have effectively doubled your profits with little added costs. Congratulations—you've scaled your business.
What many entrepreneurs don't prepare for is a brand that scales alongside their enterprises. Suppose you have successfully tripled revenues. And just when you need to focus on increased sales, supplies, shipping and more, you find yourself embroiled in brand revisions. That is, spending valuable time immersed in everything from working with a graphic designer for a more professional logo to developing standard communications verbiage for a small sales and marketing staff.
To avoid these issues, you need to create a scalable brand: a traditional and digital brand that will grow with your business with minimal investment. To assist you, we've created the 7 basic tenets of building a scalable brand.
Get it right the first time: plan your brand design for the long term.
Graphic design plays a critical role in brand development. Logos, color palettes and even font choices serve as immediate identifiers of your brand. When starting a new company, you don't really have a brand image because no one knows you yet. You need to create visual identifiers that will grow with you and last the life of your business.
First, don't rush creating a logo yourself assuming you can change it later. Work with a professional graphic designer at the planning stage of your business and consider all the possibilities for future growth. That logo may look fine close-up on a business card. But will it be immediately recognizable on a tee shirt or a distant billboard? And although a color palette may pop on a printed page, how will it look on a future car wrap or video? Just as importantly, does every aspect of design convey the heart of your brand as you scale and grow?
Yes, brand refreshes happen. But they are time-consuming and expensive. Avoid them with planning and by working with a vetted and professional designer or design team. Take the time needed to create designs that will last for the life of your business.
Prepare for consistency: templates and style guides.
While you've got your designer there, create graphic templates. And build them out for every type of media you may one day use. That includes banners of various sizes for social media as well as templates for brochures, catalogs, newsletters for your email marketing strategy—anything you may conceivably use as your business grows. Learn how to plug in new content at the technical level even if you have a committed staff member. Staff members leave, and cross-training is critical.
Similarly, create standardized style guides. Consider slogans and emotive keywords to use on everything from websites and blogs to press releases. Likewise, even items such as salutations in business correspondence can be standardized. Consistency is critical to scaling your business brand.
Create lasting "values" media.
Items such as mission statements and boilerplates should also be consistent and therefore scalable. That is, you can plug them anywhere without revision as your business grows.
To get started, consider the deepest, lasting values of your company brand. They should balance being both specific to your niche audience and company values, but broad enough to work at any stage of growth. That scalability is critical here. Many times, I have worked with clients who routinely tweaked and updated mission statements to reflect changing staff or fleeting goals. To be scalable, create such "values media" in a way that reflects core values for the life of the company.
Revisiting our example of Emma's Dog Treats, pet health and happiness should be key in her values media. But naming her particular supply region would not be as scalable. That's because, in the future Emma may expand into other regions or begin to focus on digital, direct-to-consumer areas. Be specific to region, but not to circumstance.
Maximize brand scalability through social media.
Remember discussing brand scalability through use of templates? That's one of the greatest underrated aspects of social media. The template is already built for you. You just need to plug in some words, pictures, videos or graphics. Social media provides great scalability for this reason. And automation tools such as Hootsuite assist in scalability by allowing you to post content across multiple platforms at once.
Adjacent to social media lies such resources as blogging and podcast platforms. These media help you build your brand's reputation as an industry expert. Plus, the time committed to a blog remains the same regardless of the number of potential clients you reach. In some cases, the growth may even become parabolic—that is, viral—growing exponentially as people link to content and search engines recognize your value.
Create digital partnerships.
You likely know of an enterprise that does not compete with you, but that offers complementary goods or services. What a great opportunity for a scalable brand partnership.
Consider again Emma's Dog Treats. Her business is really growing now, and she even has a great e-commerce website to ship her biscuits direct to consumers. Her brand also reflects values of pet love, health and well-being. Meanwhile, a service she uses herself offers great training for disobedient pets. In such a circumstance, discuss a partnership with them! Such a partnership may include simply retweeting and reposting each other's content. But it may also include crosslinks on respective pet care blogs. If you have podcasts, invite each other on as guests. Each of these approaches scales your brand by reaching new audiences with little additional work and no additional costs.
Just be careful in choosing your partners. They should augment your brand, not detract from it. That is, they should reflect your fundamental company values. And avoid areas where there may be future competition. For instance, a pet food supplier would be a candidate for Emma to avoid as she may one day expand into pet foods.
Systematize, standardize and automate.
Finally, prepare for brand scalability through systematic processes and automation where possible. Standard Operating Procedures and automated processes such as Customer Relationship Management (CRM) software serve critical roles for scalability of enterprise generally. But they serve brand and marketing scalability roles too.
Your business' customer service and general responsiveness are critical to your brand. CRM software allows you to organize client data, track and predict sales, apply individualized loyalty programs and much more. Simply, the software allows you to personalize the customer journey through automated processes. And most e-commerce platforms offer similar functionality. For instance, you'll want to use features that create automated responses based on customer actions. These may include shipping notifications or e-newsletter and discount awards upon purchase.
Summary: you've built your scalable brand.
The key to building your scalable brand lies in preparation. A scalable brand strategy should be developed early in the process. Begin tackling issues such as your mission statement and keywording as early as the business planning stage of development. But don't wait until you open your doors—physically or virtually—before hiring your designer for logos, templates and other graphic media. Most importantly, dare to dream big. Ensure that every aspect of your brand look, voice and mission reflect your company's values in every stage of growth.
Photo by @5byseven/Twenty20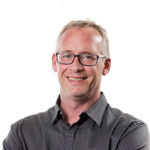 Bryan enjoys the digital space where arts and technology meet. As a writer, he has worked in education, health and wellbeing, and manufacturing. He also assists smaller businesses in web development including accessibility and content development. In his free time, he hikes trails in central Florida.