What Is a SWOT Analysis Template & Where Can I Find the Best Ones for Free?
Decision-making doesn't need to be difficult. But as a starting point, small business entrepreneurs and corporate teams alike must engage in thoughtful strategic planning. That includes understanding and gaining an advantage over larger competitors through knowledge of your position in the competitive landscape. Here is where conducting a SWOT analysis can help. SWOT analysis templates help encapsulate all the vital information you need to move forward. Best of all, free SWOT analysis templates and charts in Word, PowerPoint and Excel as well as various online applications are widely available and easy to use.
What is a SWOT analysis?
A SWOT analysis is a strategic planning tool. Businesses, entrepreneurs and teams use a SWOT matrix to evaluate their overall position, whether in the marketplace or in relation to a specific venture or directive. A SWOT matrix may be used by an individual or with team feedback. In the latter case, it can serve as a great brainstorming exercise while also providing opportunities for open discussion and feedback. In this way, a SWOT analysis can assist with collaborative financial planning or growth strategies by allowing leaders to uncover issues both good and bad while providing team members with a better overall scope and understanding.
Simply, SWOT stands for strengths, weaknesses, opportunities and threats. In your analysis, these terms have specific meanings.
1. Strengths
These include specific, internal strengths of your small business or enterprise. Here, you will consider the attributes of your organization or team that provide a beneficial advantage over competitors or in the marketplace. Identifying strengths may include financial durability as well as human capital, innovative products or other positive attributes that make your organization or team durable.
2. Weaknesses
Just as your organization has internal strengths, it will also have internal weaknesses. Limitations or deficiencies in resources, capabilities or processes that hinder performance and competitive positioning fall under the purview of weaknesses. For many, recognizing weaknesses can be difficult, so encourage candor both in yourself and from your team in addressing this aspect of your SWOT analysis.
3. Opportunities
Opportunities refer to external situations ripe for exploitation by an organization or team for strategic advantage. These may include new marketplace openings on one hand and newly uncovered possibilities for lower purchasing costs on the other. They also may include potential collaborations or up-training programs. In each case, your analysis will help you embrace opportunities for growth and advancement.
4. Threats
Threats are typically the external factors that may hinder success or even lead to negative growth. Did a new competitor emerge? Have costs in supplies, labor or energy cut into profits? These environmental factors or others may negatively impact your goals for success. Carefully weigh every external threat that may impede your opportunities and ascertain how your strengths can help mitigate these threats.
By analyzing these four SWOT dimensions, individuals, teams or entire organizations will better understand their current position before making important strategic decisions. Typically, strengths and weaknesses are internally focused, while opportunities and threats are externally focused. Ultimately, the goal is to capitalize on strengths, rectify or mitigate weaknesses, seize opportunities and prepare defense plans against threats.
What are the benefits of a SWOT analysis template?
The SWOT analysis is beneficial to users primarily due to its ability to provide a comprehensive view of an organization's current state and potential strategies for future growth. Some of the specific benefits include:
Informed decision-making
Prioritization
Uncovering unknown opportunities
Mitigating risk
A SWOT analysis template further enhances these benefits. With a standardized format, users can easily and consistently identify and categorize their strengths, weaknesses, opportunities and threats. This structured approach ensures that no key aspects are overlooked. Moreover, SWOT charts are easily adaptable across industries and specific situations.
The visual nature of free SWOT analysis templates found online aids users with their simplicity while providing opportunities for deep discussion and collaboration among team members or other strategic partners. In fact, they take the open nature of a brainstorming session and leave you with a clear and organized guide to assist you in taking further strategic action.
What are the best SWOT analysis templates?
SWOT analysis templates in Word, PowerPoint and Excel formats are freely available online. Some SWOT charts use online tools where you can collaborate with others and download image files or PDFs for your presentation.
We identified the best SWOT analysis templates—many of which are free!—that require, at most, an email registration. Here are our 10 favorites.
Get started easily and collaborate online with this simple SWOT analysis template. Access is free with a sign up, and you can download your project as an image file or PDF.
Canva users will love their vast assortment of colorful SWOT charts. Use them for free online with a simple registration, share with collaborators and download as an image file or PDF.
Offering 11 free SWOT analysis templates ranging from simple to colorfully creative, ClickUp has you covered. All it takes is a registration to begin your analysis online or with downloads for Word, Excel and PowerPoint.
Creately lets you get creative with more than 30 templates you can access as a guest or with a simple registration. Download your finished projects as image files or PDFs.
5. Smartsheet
Smartsheet offers numerous SWOT analysis templates free to download to your computer without registration. Choose from templates including:
With more than 25 PowerPoint templates to choose from, Superside has you covered. No registration is necessary, and you can download any of them straight to your device.
Adobe includes 15 free SWOT analysis templates with registration or through your Adobe account. Collaborate with others online and download your projects as images or PDFs.
Bring your SWOT analysis to life with more than 30 colorful templates you can share and edit online. Download your projects as image files or PDFs.
TemplateLab provides many SWOT chart options with 26 designer templates. No registration is required, and you can download them free for Word, Photoshop or as a PDF.
Photo by G-Stock Studio/Shutterstock.com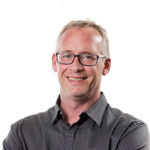 Bryan enjoys the digital space where arts and technology meet. As a writer, he has worked in education, health and wellbeing, and manufacturing. He also assists smaller businesses in web development including accessibility and content development. In his free time, he hikes trails in central Florida.