Jennifer Gilbert On How Every Day Is a New Day

SUBSCRIBE on iTunes or your favorite podcatcher app so you don't miss an episode!
Life isn't always easy, and personal tragedy is something most of us face on some level. Each day we have a choice–to live in fear or live beyond it. No one knows this better than Jennifer Gilbert, founder of the event management company Save the Date and author of the book I Never Promised You a Goodie Bag. After a vicious attack that left her for dead, Gilbert had a choice: She could wallow in self-pity or go on living her life. She chose the latter, and has turned her painful story into one of success.
This interview appears on the SUCCESS Talks Collection, available in the March 2014 edition of SUCCESS magazine.
Favorite quote:
Sometimes your body's telling you something that you need to listen to—but listen and then act. Because a lot of it is self-created. A lot of it is just your mind telling you what you cannot do.
—Jennifer Gilbert
You might also like…
SUCCESS Talks, the popular audio program included every month in SUCCESS magazine, is now available as a weekly podcast. We feature fascinating interviews with prominent business, creative and thought leaders such as Tony Robbins, Richard Branson, Tim Ferriss and Barbara Corcoran, and include key takeaways designed to help you put information into action.
Catch up on all individual episodes at SUCCESS.com/SUCCESSTalks or download the monthly SUCCESS Talks Collection with your magazine subscription.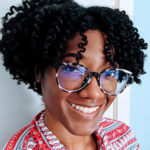 Lydia Sweatt is a freelance writer, bookworm, and bass guitar enthusiast. When she goes outside, a bicycle goes with her.