How to Find Success in Marriage and Business
There aren't any divorce statistics for entrepreneurs, but couples in which one spouse launches a business have reported challenges unique to them: dramatic changes in income, challenging and unpredictable time demands, the highs and lows of promise of success and fear of failure, and the often accompanying emotional turmoil. Entrepreneur's widow is a term often uttered in startup circles.
Related: 7 Ways to Keep Yourself Motivated for Entrepreneurial Success
But what happens when both partners in a marriage are entrepreneurs? The challenges can multiply or soften, depending on how they are managed. Many business owners chose spouses who are smart, hustling and independent thinkers like themselves; entrepreneurial spouses can complement one another. Here are guidelines for staying together when you're both launching enterprises.
1. Set information boundaries.
Some spouses want to hear all the dirty details about your day and a minute-by-minute report on your P&L sheet. Others prefer to hear the quarterly reports, yearning for emotional protection from the dramatic ups and downs of being an entrepreneur. Ask your spouse what he or she wants to hear and how often. Also recognize that by not sharing, your spouse might become anxious and assume you are hiding something or protecting them from bad news.
2. Establish shared goals.
Many entrepreneurial spouses report that weathering the ups and downs of business ownership brings them closer together. The Harp Family Institute, which studies the impact of entrepreneurship on relationships, found that entrepreneurs who set shared business goals with their spouses were 17 percent happier than those who didn't; of those who set shared family goals, 98 percent reported still being in love with their spouse.
3. Understand how your businesses fit into the rest of your life.
Domestic responsibilities tend to be easier to divvy with a consistent schedule and income. In most families, one spouse tends to take on more of the household and child care responsibilities, especially if that partner's career is less demanding. Communicate expectations for managing demands outside of business, especially when business is unpredictable and chaotic. Who will be on kid duty when one or both of you have to travel for work? Is one person responsible for a certain household chore? Will you hire outside help? If one spouse works from home, is he or she expected to take on more domestic tasks? Without articulating these dynamics, one spouse is likely to fall into the role of homemaker and possibly resent it later.
4. Expect changing roles.
Life and business are unpredictable ventures, so flexibility can be your greatest ally in surviving both. Perhaps one spouse planned to run his or her business part time and focus on family and home care, but then that partner's business takes off, while the other's suffers a setback and needs to regroup. It might make sense for that partner to spend more time on kid duties. Recognize your partner's ego, reference your shared goals, and remember that family and business roles can and do change.
Abdulwasiu Agboola and Nasira Nekisha Michelle
30; international business broker and personal assistant; 41; relationship coach and TV personality; 10-year-old daughter; Los Angeles
Says Nasira: "We treat our marriage like a business, with weekly meetings to discuss the game plan for the week—including meals, our daughter, extracurricular activities—and how we could do better than the week before. When travel means we are apart, we prioritize what we call pillow talk every evening. Boyo [my husband] observes my business team meetings, and I attend many of his phone conferences and join his business travel, serving as a sounding board. We learned to say no to client opportunities that conflict with our obligations to each other and our family."
Jacques Cohen and Sharon Bially
58; owner of Boston Gourmet Chefs food distributor; 50; owner of BookSavvy PR; two sons, ages 17 and 13; Boston
Says Sharon: "Some weeks, things just somehow fall into place and are peaceful. Others are pure mayhem. But in general, it works. I work remotely from home with the help of contractors, so I am able save time on household and family tasks, as well as minimize commuting. We are both very flexible about the division of labor. Sometimes he cooks and does the laundry; other, times I do. We each just step in as needed. We keep very predictable weekday and weekend routines, including family and couple time, and keep work travel to a bare minimum. Ultimately we stay focused on the long term rather than getting caught up in the many short-term ups and downs that are an inevitable part of the business cycle."
Benjamin Tyrrel and Kirsten
35, sells private-label items on Amazon, markets an online course and runs a photo-booth business 31; host of the Marvelous Moms Club podcast and owner of a photography business; three kids, ages 7, 5 and 2; Washington, Utah
Says Kirsten: "We put family first and try to work only four days per week so our kids have three-day weekends spent with us without the distraction of our careers. To make this possible, we both work from home and have specific days we each work outside the home to ensure we are on top of each business. Wednesdays are my day to do all of my interviews, connect with sponsors and front-load episodes. Ben wakes up at 5 a.m. every morning to work before the kids wake up by 6:30 a.m. We take turns with breakfast and morning routines, and one of us is always working while the other is being a full-time parent. We stay flexible and trade off constantly, depending on the immediate needs of our businesses."
Related: 3 Essentials of Happy and Healthy Relationships
This article originally appeared in the December 2016 issue of SUCCESS magazine.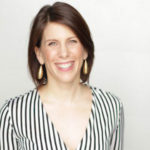 Emma Johnson is a business journalist, gender-equality activist, and founder of the world's largest community of single moms, WealthySingleMommy.com. Emma and her best-selling book, The Kickass Single Mom, and her organization, Moms for Shared Parenting, have been featured in hundreds of national and international media outlets.