How To: Business-in-a-Box
For budding entrepreneurs itching to start their own businesses, there are numerous business models to consider: direct sales, franchises, e-commerce, consulting… the list goes on and on. Direct sales and franchises are often called "businesses-in-a-box" because of the ease with which they may be started. Each has its own benefits and distinctions (go to SUCCESS.com/SalesModel to find out more).
The direct sales and franchise models have generally performed well despite the sputtering economy. Globally, direct sales increased 10 percent from $139.7 billion in 2010 to $153.7 billion in 2011, according to the Direct Selling Association. The franchise industry is expected to expand sales by 5 percent in 2012 and to create more than 160,000 jobs, according to the International Franchise Association; based on its survey of parent companies, 85 percent of them plan to add establishments this year. Now that financing is easier to come by, franchises have grown stronger and are working hard to recruit owners, says Matt Haller, the association's president of public affairs. Because of this, "franchisees hold a little more power in the system than they did 10 years ago," he says.
But that doesn't mean this business model is right for everyone, and picking the right brand is crucial. Here are some factors to consider.
Attend a franchise expo. "Expos are a great, no-pressure environment to meet as many franchise executives as you want," Haller says. "There are very high-level execs standing at their booths for three days just to meet prospectives." Spend time at existing franchises. "It's like buying a house—you want to go there in the morning and again in the afternoon and the middle of the night," Haller says. Are the customers happy? What about the employees? The owner? Interview a dozen franchisees to get the skinny on the parent company and how it operates behind the scenes. Interview franchisees who left the system. You can find a list through the Federal Trade Commission.
Consider whether the business model is easily replicable by another brand, which could make competition plentiful, says John Martinka, a longtime business consultant as well as franchisor and franchisee of "Partner" On-Call Network, which helps midsize businesses start, finance, sell, buy and grow small and midsize businesses. He points to the quick-print shops and printer cartridge refill operations that have flooded the market in recent years as examples.
Check with your state's agency that oversees franchises. This might be the department of commerce or state attorney's office. You can find a list at the North American Securities Administrators Association website. Have your attorney read the contract carefully. Trust your gut. "If something doesn't feel right, remember that there are always other franchises" and other businesses you can start, Martinka says.
When you find one you like, ask some clarifying questions about the up-front costs and financing, estimated time until you turn a profit, expected return on investment, and monthly fees or percentages owed the parent company.
Don't forget to ask about marketing and advertising, support, and the company's growth plan and recent revenues.
Mark Goldberg, franchisee for Subway, Tim Hortons and Dairy Queen
City: Rochester, N.Y. Why the brands were right: Subway was an iconic brand without a presence in Goldberg's target markets.
Fifteen years ago I was a regional manager for a convenience store chain. That experience tied in perfectly to the Subway brand, which had the best name recognition at the time. From there it was just a matter of calling up the franchisor, determining if it made sense for us, realizing the cost of entry was low and agreeing to terms. The first store was successful and did well, so I expanded into Tim Hortons doughnut shops.
For nine years starting in 1997, I also opened and operated two independently owned pizza shops, and from that experience I realized I prefer the franchise concept. Every facet of the operation is established: point-of-sale systems, maintenance, scheduling, back office. If you follow the program, you will be successful.
A lot of the growth with these stores was in the Ohio and Western Pennsylvania regions. But I was living with my family in Rochester, N.Y., and I didn't want to move. While I still maintained ownership and operations responsibilities for two Subways and two Tim Hortons, I started researching franchises that I could bring to Rochester. A few summers ago I was in Chicago visiting my sister and saw people lining up around the block for Dairy Queen, even though there were four other ice cream shops in her neighborhood near Wrigley Field. The next year when I visited, all four were closed, but Dairy Queen was still going. I started to think about bringing this iconic brand to Rochester, and everyone I mentioned it to was really excited about it.
Coincidentally, around this time I was chatting in my front yard with my neighbor who works in finance. I discovered that he was trying to bring Dairy Queen to Rochester, too, and soon after we formed a partnership. Dairy Queen requires a $1.3 million buy-in, and his expertise in finance balanced with my background in operations made a strong team. We've been approved for five Dairy Queen locations in Rochester, and our long-term plans include expanding into Syracuse, N.Y., and Binghamton, N.Y.
Jim Hayes, franchisee for Interface Financial Group
City: Kokomo, Ind. Why the brand was right: Fulfilled the wish for a home-based operation that supports the couple's desire to help small businesses and freed them up to travel.
Several years ago my wife Constance was working as an electrical engineer for an electronics company that was in bankruptcy. She wasn't happy with the atmosphere and was tired of working for a major corporation. I had worked in sales for several small businesses, but we were both looking for a new opportunity. Then we met a Budget Blinds franchisee who had worked in corporate America and faced a downsizing before buying into that franchise. That approach seemed to make sense for us. When looking for the right brand, we knew we didn't want a brick-and-mortar store. Our children are grown, and we wanted to be able to travel. If we decided to relocate, we wanted to be able to take our business with us.
When we came across Interface and the work it does—factoring, which is the practice of making loans to businesses, using their accounts receivables as collateral—it made sense to us. From my past business experiences, I've seen small businesses held back because they didn't have enough inventory. They had adequate sales, but their customers just hadn't paid their bills yet. Plus, Connie and I have a passion for supporting small businesses; they employ the bulk of people in this country. Factoring fits with this interest.
We interviewed a lot of Interface franchisees, and the story was always the same: franchises recouped their investment quickly, and the parent company was very responsive in providing support. We've found this to be true as well. The best part is watching our clients grow as a result of our services. When we started, we provided a $2,000 loan to a small manufacturer who was working out of her garage. Since then she has grown into a 15,000-square-foot facility with nine full-time employees. She says she couldn't have done it without us.
Jeff Hecker, franchisee for Fibrenew, a leather, plastic and vinyl restoration and repair service
City: Pittsburgh Why the brand was right: The day-to-day operations are enjoyable and provide lots of flexibility and autonomy.
I was a laboratory technologist for 22 years, and in 2003—when I was 50—I was laid off. I couldn't find a job in my field, and my family and I didn't want to leave Pittsburgh. Because I didn't have experience owning my own business, I decided that a franchise was a good way to work for myself. It also required a lower investment than buying an established independent company.
I took my severance package and looked at 50 to 60 franchises. I knew I didn't want to deal with retail, and I didn't want employees. I had 120 people reporting to me in my corporate job, and that was my worst nightmare. I had narrowed my search to doing restoration and repair work. It seemed like it would be satisfying work to take something damaged and make it look new, and the physical work wasn't too heavy.
I called Fibrenew, and the owner suggested I call at least 10 of their franchises; I called 12. I made a questionnaire, and the responses I got back were very consistent: They all liked the products and the technology processes, and they all praised the training and technical support. Throughout the process I had a good feeling about the parent company, the franchisees and the trainers. It sounds a little corny, but it really is like a family. When the contract came, it was very fair in terms of what I had to give in return for what I got.
So far the business has exceeded my expectations. It took me a year to achieve a positive cash flow, which was in line with my expectations and Fibrenew's promises, but I had made conservative projections.
One of the reasons this is a good fit for me is that I like the day-to-day work. I also like that franchisees have flexibility on pricing, which is critical—one price doesn't always work in every market or for every business owner. We pay a flat service fee to the parent company every month, and we don't have to report our revenue to them, which adds to the sense of autonomy and independence.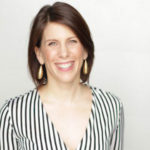 Emma Johnson is a business journalist, gender-equality activist, and founder of the world's largest community of single moms, WealthySingleMommy.com. Emma and her best-selling book, The Kickass Single Mom, and her organization, Moms for Shared Parenting, have been featured in hundreds of national and international media outlets.