How To: Become a Crowdfunding Success Story
While news outlets love to headline with rock-star crowdfunding successes—like Pebble Time watch, which raised a record $1 million in 49 minutes (and more than $20 million at presstime), and the Coolest Cooler, which has brought in more than $13 million—there are untold failures, too.
Consider the statistics from the granddaddy of crowdfunding platforms, Kickstarter. Of the 20,000 campaigns launched on the platform each year, only 38 percent reach their goals, and another 25 percent fail to be accepted to the platform. Despite the many successes, the average amount most completed campaigns garner is less than $10,000, and a little more than 2 percent rake in more than six figures.
Yet crowdfunding can't be ignored as a way to raise money for new businesses or to launch new products. The practice contributed $65 billion and 270,000 jobs to the global economy in 2014, according to estimates by Fundable, one of the more than 500 platforms in the world.
"Raising $1 million or more is like winning the lottery—it only happens if the wind and moon and stars align," says Wall Street veteran Deborah Jackson, founder and CEO of Plum Alley, a crowdfunding site for female entrepreneurs, and co-founder of Women Innovate Mobile accelerator. "But unlike going for traditional financing, crowdfunding is a very easy, low-risk way to test products and ideas and get successful ones off the ground."
To become one of the success stories, here are some things you should consider:
• Is your business right for crowdfunding? Easily understood physical products (as opposed to services) tend to lend themselves to crowdfunding.
• Are you ready to invest time and effort (and probably money) in the campaign? Don't be halfhearted in your attempt. Failed crowdfunding campaigns live on in Google searches and in unfortunate profiles on sites like Kickended, which documents campaigns that raised zero. "If you later go out to find [venture capital] or angel funding, and your company pops up on the Internet as a failure, you will find yourself on the defensive," Jackson says. "You don't want that."
• Why are you crowdfunding? Statistically, startups that use crowdfunding to presell or test new products fare better than those with no tangible deliverables on donations. "This is a very valuable way to test the market—it de-risks the process, compared with fronting the money to produce a product and crossing your fingers someone will buy it," Jackson says.
• Are you ready to sell? Jackson says that only about 20 percent of crowdfunding will come from the platform's traffic. You must derive the rest from your network. She says most people underestimate the scope of their networks—people they hang out with, academic and professional histories, religious affiliations, kids' schools, neighborhood associations, even their dentists.
• Devise a sales strategy. The more directly you communicate with potential donors, the better. Events to launch the product tend to secure commitments, as do phone calls and personal emails. Social media is the least effective method, Jackson says. "We're all bombarded with so many social media messages it's hard to get above the noise," she says.
• Invest in quality video. Short professional videos that tell a compelling story about the founder or demonstrate the product effectively are strong sales strategies. But you don't have to spend a ton of money on high-end video production.
• A word about public relations. Professional PR is expensive, and do-it-yourself PR is difficult. But that doesn't mean you shouldn't look for opportunities. If you have a niche target customer, relevant media outlets such as an industry publication or big hobby blog could provide great exposure. "Just because people see your product in a prestigious magazine or on TV does not mean they will support your campaign," Jackson says.
Tom Nardone
Founder
Product: BulletSafe bulletproof backpack panel and baseball cap, headquartered in Troy, Mich.
Sum Raised: The first campaign for the backpack panel raised $2,017 on a $1,500 goal in early 2014, while the cap raised $11,817 on a $3,500 goal later that year.
Lesson Learned: Which platform matters, and that when media works, it works
I got the idea to make affordable, mass-produced bulletproof products more than 20 years ago when I was working as a ballistics test engineer for a helicopter company. I built other companies since then, but kept thinking about the bulletproof products. My Facebook community wasn't going to give me accurate feedback about market viability, so I tested it through crowdfunding. This wasn't about raising the money—the production costs were low—it was about testing whether this was a viable product to bring to market and promoting it to the retailers I had relationships with through my other business.
The first campaign was launched on Indiegogo, which has a low threshold for acceptance. We created a basic video that frankly didn't look that great even if the content was cute. Even though the campaign got solid press mentions (we paid to have a press release sent out on newswires for the shooting and sporting goods publications), and drove a lot of Facebook traffic there, there just wasn't as high a conversion rate as I would have expected. I considered it a mild success and a learning experience that gave me the confidence in the market for this product. We then brought it to retailers and have since sold $54,000 in backpack panels.
The second was launched on Kickstarter with a more professional video. In total, we spent less than $300 on the campaign. I spent the month of the campaign answering 20 to 30 emails from reporters and people interested in the product. I wrote a personal reply to everyone, which people appreciate. Niche blogs and trade publications wrote about it, which was important. Also, friends and family were huge supporters. By the second campaign, I learned to offer a small incentive for lower donations—those who contributed $15 received a regular cap that reads, "Not Bulletproof" (the bulletproof hat wholesales for $99).
After the baseball cap campaign ended, we attended a shooting trade show. With the media attention on the niche news site and blogs, everyone was asking about it, and we had a lot of buzz around us.
Overall it was a really fun experience. During the campaign, every single email that came in with a contribution was like a gift. It was very exciting.
Rebecca Miller
Founder
Product: Peggy Jean's Pies, Columbia, Mo.
Sum Raised: $10,246 on a $10,000 goal
Lesson Learned: Go local and personal—especially for a local business.
For 10 years, my mom, Jean Plumley, and her best friend, Peg, ran Peggy Jean's Pies, a wildly successful 5,000-square-foot bakery and restaurant that were featured in Southern Living magazine. When Peg got sick before she died, my mom tried to run the business alone while caring for Peg. One day in 2004, I came home from law school and found my mom sobbing because she was so worn-out. I said, "You have to close the bakery," and she said, "You're right."
It was so sudden that people in the community were like, "What the heck?!"
Then two summers ago my son, who was 11, told my mom that she should start the pie shop again. I was practicing law at the time. We decided to reopen Peggy Jean's Pies, but neither of us wanted to get a business loan or mortgage our homes. I realized Kickstarter, which I had donated with, was the answer.
Within a day, my husband had made a video from iPhone footage of us, and we arbitrarily decided on a $10,000 goal. We publicized it mostly by word-of-mouth. Anyone who stood still for three seconds heard about the project. The local newspaper and radio station did stories about us, and a regional magazine brainstormed a pie-making class to promote the campaign.
I also started blogging about the process, telling the story about how my mom and I made this business happen. People loved it. The week before the end of the campaign, we were $1,500 short, and I sent messages asking for support. A contribution for that full sum came in from a local couple I don't know and who never said anything to us about it. My mom held fast to the idea that if we came up even $1 short, it was a sign from the universe that the pie shop was not meant to be. But we funded four days early and rented a modest 1,000-square-foot retail space.
The campaign's success and the blog's continued following have created so much great energy. For example, we couldn't find a contractor to work on our small space, but someone from the community who wanted to support us agreed to help. Since opening a year ago, we've been successful. People sent wine and flowers when we opened and also on our anniversary, and police had to direct traffic in our parking lot on Thanksgiving. One day right after we opened, my mom was looking at the books. "We sold more today than on our best day at the original Peggy Jean's," she said.
Seymour Segnit
Founder
Product: thingCHARGER, a gadget that charges any device, based in New York's Hudson Valley
Sum Raised: $754,042 (as of presstime) on a $25,000 goal
Lesson Learned: Hiring professionals can pay off. A great product with a killer video can go a long way.
I came up with the idea in the classic way, sitting around and being dissatisfied with other products on the market. I had no inventing experience at all. I did a very rough mockup in my basement and showed it to friends and family. People didn't just do the nice thing and say it was a great idea. Their reaction was beyond enthusiastic. It was a hot yes.
I didn't have money to invest, so crowdfunding was an obvious answer. I called some crowdfunding experts who work on commission to help drive traffic and media to a campaign. Some didn't even answer my calls, and others refused because previous charger gadgets had raised an average of $5,000 or less. I decided to do it myself. I had no money, so I needed to be very smart.
I asked a friend to help make a 60-second film in my home, hired a 3-D artist on Fiverr, and spent a week poring over the 150-word script. It was critical that the first few seconds grabbed the viewer and explained the product. I spent less than $500 on the video.
Eventually we launched a campaign on Indiegogo because we didn't meet the prototype requirements for Kickstarter. I sent a soft-ask email to friends and family. The first day grossed $5,000 in contributions, followed by $2,000 and $1,000 days. I hired a public relations professional, but that didn't net great results, although we did land a story on the trade site The Mac Observer. Even though that article drove only 150 click-throughs, it netted $1,400 in contributions, which was quite high. I realized that once people saw the product and video, conversion rates were very high.
I took this data and called the same crowdfunding consultant who previously wouldn't take my calls. He signed with us, and ultimately managed enough social media, search traffic and press mentions that we raised more than $750,000 on a $25,000 goal.
Between the sales commission to the consultant and Indiegogo and credit card processing fees, it cost $250,000 to raise that sum. However, it is clear that the product and the video are what really carried the success, as evidenced by the fact that the presell of one thingCHARGER is $29, yet the average order is $113.
Now we face what many successful campaigns face: We have to ship from China tens of thousands of gadgets to more than 60 countries in three months. The platform didn't consider shipping fees, so we're building systems to make this happen. It's mad.
This article appears in the August 2015 issue of SUCCESS magazine.
What about asking friends and family for help funding your biz? Make sure you know the 9 talking points that'll help you do it successfully—without causing rifts.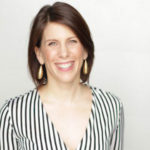 Emma Johnson is a business journalist, gender-equality activist, and founder of the world's largest community of single moms, WealthySingleMommy.com. Emma and her best-selling book, The Kickass Single Mom, and her organization, Moms for Shared Parenting, have been featured in hundreds of national and international media outlets.