How These 5 Successful Leaders Manage Demanding Schedules
Life moves quickly. When things get especially hectic, you need tools and tactics to stay grounded and perform without getting overwhelmed. Here's how five successful leaders master their incredibly busy schedules.
Related: Overscheduled? 7 Ways to Reclaim Your Day

1. Recognize how few things actually matter.
It comes down to time. At my agency, VaynerMedia, we once had a company-wide meeting on cutting meetings in half. So all those one-hour meetings could be 30 minutes, and all those 30-minute meetings could be 15.
The biggest thing to understand is that people waste their time on dumb stuff. If you have six-minute meetings and two-minute calls that are scheduled for 15, you can fit in a lot more stuff.
Ultimately, it comes down to intent: How much do I want to accomplish? What do I want to get done? The amount of "lollygagging" by 99 percent of the market that goes on in meetings or things they're supposed to do is extraordinary. Keeping it tight is how I execute.
—Gary Vaynerchuk, founder and CEO of VaynerMedia (700+ employees with more than $100 million in annual revenue), New York Times best-selling author, and mentor on Planet of the Apps

2. If it isn't on your schedule, it doesn't get done.
Without scheduling the things that need to happen, the energy vampires rise up, sucking your time. Suddenly, it's the end of the day, and you haven't executed all the tasks most essential to your business. Put it on the calendar. Then, you must respect the calendar. Simple as that.
Start by prioritizing the essential tasks you've identified that keep your business running. For the real estate professionals I work with, I've created daily, weekly and monthly checklists that break down every aspect of an agent's business to ensure they always complete their most important dollar-productive activities.
When agents follow the checklists and complete those tasks, their businesses run smoothly and become wildly successful. Devoting time to those tasks is crucial when scheduling their daily routine. They have to be in there, and then let everything else fall into place around them.
To stay sane, you have to prioritize your time. Remember, work expands to fill the time we allow for its completion. The very first items on your calendar should be geared toward self-improvement and enjoying the fruits of your labor. Success training and vacations take precedence. I believe everyone should attend at least three training events annually—put those on your calendar before anything else.
Next, schedule your family vacations. Schedule time for your kids' activities, too. If it's important to you to be at little Suzy's soccer game, it better be on your schedule, or you're going to get "too busy" or "uh oh, something came up."
—Tom Ferry, founder and CEO of Tom Ferry International, ranked the No. 1 real estate coach by the Swanepoel Power 200, and New York Times best-selling author of Life! By Design

3. My schedule is my boss.
I became an entrepreneur at 18 and quickly realized I had a problem: No one was telling me what to do. So I created an "imaginary boss," also known as my calendar. I respected my calendar like a boss. If it was on my calendar, I did it. If it wasn't, I didn't.
Once I developed a healthy respect for my calendar, I took a long-term and short-term approach to ensure I kept my sanity and family.
Each year, I schedule a year's worth of speaking engagements, leadership retreats and family functions.
Each week, there are never any surprises because I have filtered and scheduled everything three weeks in advance.
Each day, my morning routine is my foundation. Waking up at 4:30 a.m., getting in a workout and arriving in the office at a predetermined time all help me maintain a disciplined mind, which translates into a disciplined schedule.
—Danny Morel, author of The Resilience Roadmap and founder of M.PIRE University; connect with Danny on Facebook and Instagram

Related: What Happened When I Woke Up at 4:30 for 30 Days
4. Those who fail to plan, plan to fail.
I've found the best way to keep myself on task is to always have a plan of attack for the day.
My mornings always look the same: I wake at 4 a.m., meditate, drink a glass of water and then physically write down everything I plan to do that day (using the SELF Journal from Best Self Co). I write out my three big goals for the day and my gratitude list, and set specific, measurable goals that are mapped out by the hour. I then reflect and note my lessons learned at the end of each day.
As a busy person, if you fail to plan each day, you'll just end up running around extinguishing fires. You'll miss deadlines, forget appointments and fall short on your targets. Wake up early. Meditate. Articulate your daily goals by the hour. Execute. Repeat.
—AJ Rivera, seven-figure marketing expert, business advisor and CEO of PT Freedom; connect with AJ on Facebook and YouTube


5. Maintain perspective.
Running your own business is stressful and hectic. But I always tell my team, "Deal with it. Be grateful that it's hectic. Better to be busy than sitting around waiting for the phone to ring."
Clients don't care if I'm stressed out and overwhelmed. All they want to know is, "When will my job be finished?" Here's how I stay on top of my game:
First, be organized and plan each day. I get up 4:30 a.m. when it's very peaceful and make a target list for the day. I'm not perfect and don't do it every day. But when I don't, I pay the price. The day doesn't run as smoothly.
Second, pack a lunch—especially if you have to do a lot of driving. I always bring a small cooler with a healthy lunch and snacks. The worst thing for me is being thirsty or hungry, which makes me edgy and cranky—not good for staying organized and meeting clients.
— Steve Griggs, founder and CEO of Steve Griggs Design; New York City's premier landscape designer transforming backyards and rooftop gardens into private getaways
Related: 9 Things Not to Do When You Feel Overwhelmed
The Oracles is an invitation-only brain trust comprising the world's leading entrepreneurs who share their top advice and success strategies to help others grow their business, live a better life, and achieve success faster.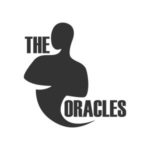 The Oracles is an invitation-only brain trust comprised of the world's leading entrepreneurs who share their top advice and success strategies to help others grow their business, live a better life and achieve success faster. Interested in joining? Apply here.