Ep. 90: Tim Ferriss' Tribe of Mentors
This episode is sponsored by Gusto and Slack.
On this week's episode, we sit down with the venerable Tim Ferriss, from the Tim Ferriss Show podcast and author of the new book Tribe of Mentors. He shares the "why" behind his new book—how he had questions when he turned 40 and wanted the advice of the best experts out there. We visit the archives to hear from one of the all-time great leaders and coaches, John C. Maxwell. And Josh and Shelby discuss how you can find the right mentors for your goals and aspirations.
Takeaways:
It can be hard to find mentors in today's busy world, but these important people don't have to be in your immediate circle. A few of Ferriss's favorite mentors are no longer around but left a huge impact on his life, such as:

Benjamin Franklin
Richard Feynman
Seneca the Younger


Ferriss says 2017 has been a challenging year, but even in the challenges, he found hidden opportunities. Here's the approach he took:


Focus on improving.

"There are points in the road where you can choose to improve or decline…. It's not as though you can just coast in neutral through life. You're either getting better or you're getting worse."


Get the success blueprint.

I said, 'You know, let's make the first year for me of this new decade [of turning 40], the year of getting better….' Perhaps the most elegant way to do that is to go find people who are already doing it and to figure out what their recipes and blueprints are.


You can purchase Ferriss's new book, Tribe of Mentors, which includes wisdom from people like Jimmy Fallon, Maria Sharapova and Ben Stiller, right here.
Favorite quote from this episode:
"Why not then, instead of reinventing the wheel, just borrow different routines and belief systems and habits and thinking frameworks from people who've already done all the testing?"
—Tim Ferriss
You might also like:
Send your thoughts to [email protected].
Sponsors:
To help support the show, Gusto is offering our listeners an exclusive, limited-time deal. Sign up today and you'll get 3 months free once you run your first payroll. Just go to Gusto.com/SUCCESS.
Thanks to Slack for supporting SUCCESS Insider. Slack: Where work happens. Find out why at Slack.com.
SUCCESS Insider is a weekly podcast to engage, educate and inspire emerging leaders and success seekers.
Every week, SUCCESS.com's Shelby Skrhak and SUCCESS magazine's Josh Ellis will discuss the latest trends in personal empowerment, entrepreneurship and career development. We'll dig into books, ideas and news you'll want to know about. We'll chat with special guests, including authors, industry experts, business leaders, trendsetters on our staff and other all-around successful people. And we'll have a lot of fun doing it. Join us!
Find complete SUCCESS Insider archives at SUCCESS.com/successinsider.
Find more SUCCESS podcasts at SUCCESS.com/podcasts.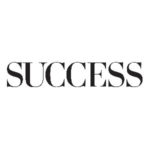 SUCCESS is your guide for personal and professional development through inspiration, motivation and training.